Attention families who have signed up for "Beginning Band Camp" at the Elementary School and/or "High School Band Camp" at the Jr/Sr High School that were scheduled to begin on Monday, 8/2, these camps have been canceled. We apologize for the change and appreciate your understanding.

Hello AFC FFA Alumni and Friends! Please join us next Tuesday, July 27 at 6:30 p.m. for our 2021-2022 Kick-Off Meeting. We will meet at the Delhotal's at 431 N. State Street in Franklin Grove. Bring a lawn chair. Agenda 1. Update on the Livestock Lab land acquisition 2. Planning 2021-2022 events (Touch-a-Tractor, Quartermania, Administrator Meet and Greet) 3. FFA Scholarship discussion (What is working, what isn't, are changes needed) 4. Walk-on ideas #AFCFFA

On Monday, a few of our FFA members showed at the Section 2 Vo-Ag Fair! Andrea Buhrow showed her pigs, along with her flowers. Lane Koning, Zane Murphy, Dezi Cater, and Mallory Henert showed pigs from the cooperative. Lane Koning also showed steers. Jessie & Abby Milligan, along with Summer Miller participated in the horse show. Jacob Warrenfeltz showed rabbits and poultry. Many of these members, along with Taylor Jahn, also brought vegetables. It was quite an eventful day! #AFCFFA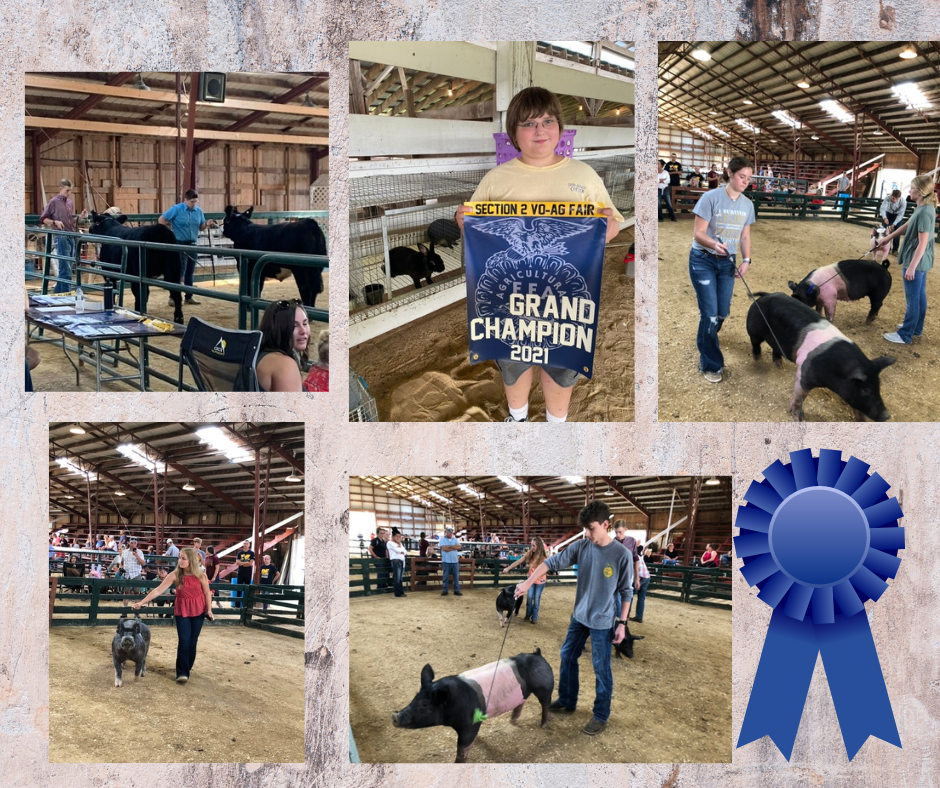 Please review the attached flier regarding our Back to School Night event for both AFCES and AFC Jr/Sr High.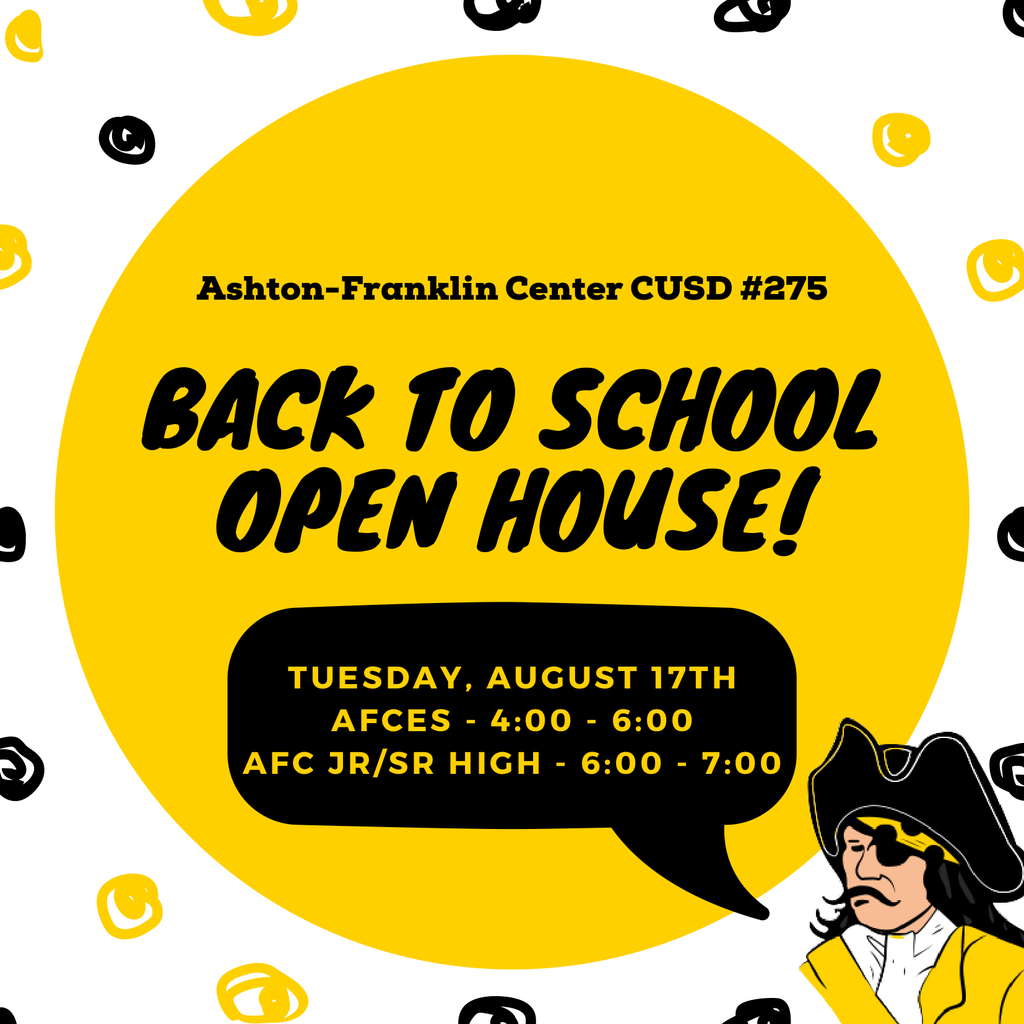 Please see the link below for information regarding district COVID-19 mitigation information for the 2021 School Year.
https://5il.co/vq0g

Online registration for high school boys' and girls' golf and cross country is now open. Registration can be found on afcschools.net, menu, athletics, registration. All of these sports are co-opped with Amboy HS and sponsored by Amboy HS. If there are any questions, please email Mrs. Gittleson at
tgittleson@afcschools.net
. #AFCathleticsandactivites

Farmer's Market will be moved indoors due to weather! # AFCFFA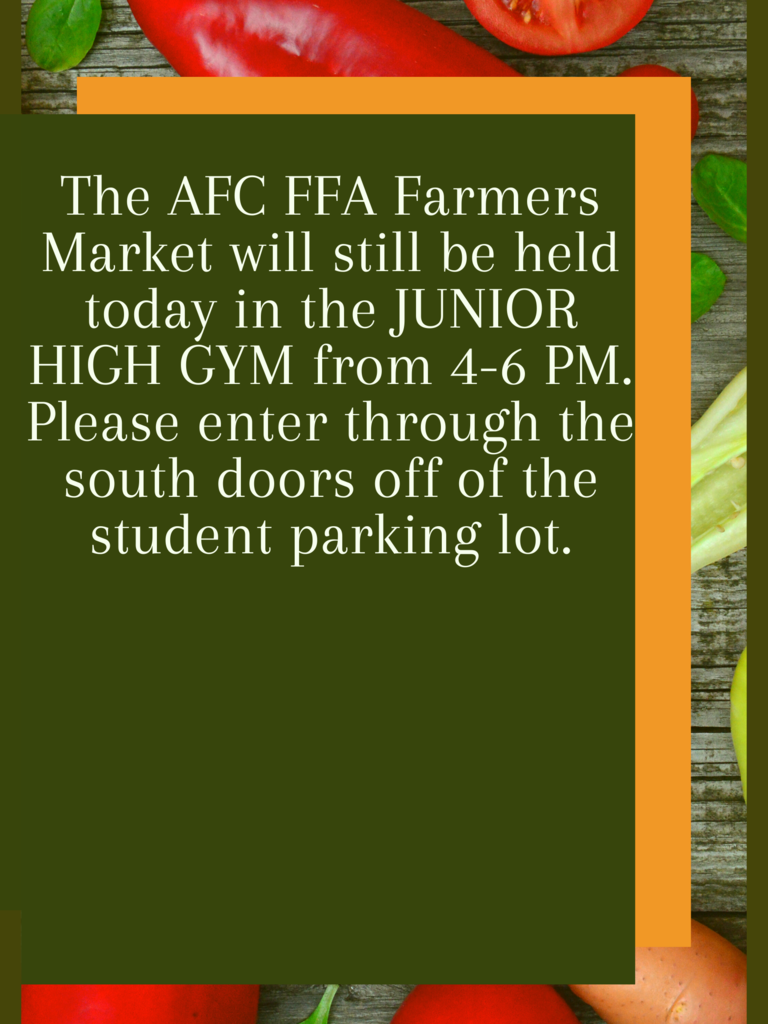 High school softball, baseball, and track pictures are in! Mrs. Gittleson will be at the school on Wednesday, 7/14, from 10:00-12:00 and at the FFA Farmer's market on Wednesday, 7/14, from 4:00-6:00 for anyone who would like to pick up their pictures. If these times do not work, please email her at
tgittleson@afcschools.net
to arrange a pick up time. Otherwise, they can be given to the athletes at a future practice or when school starts. #AFCathleticsandactivities

Today at Ag Camp, the students walked out what an acre would actually be and then used landscape design principles to draw to scale a design for the livestock lab. It was a challenging day, but they came up with very creative designs! #AFCFFA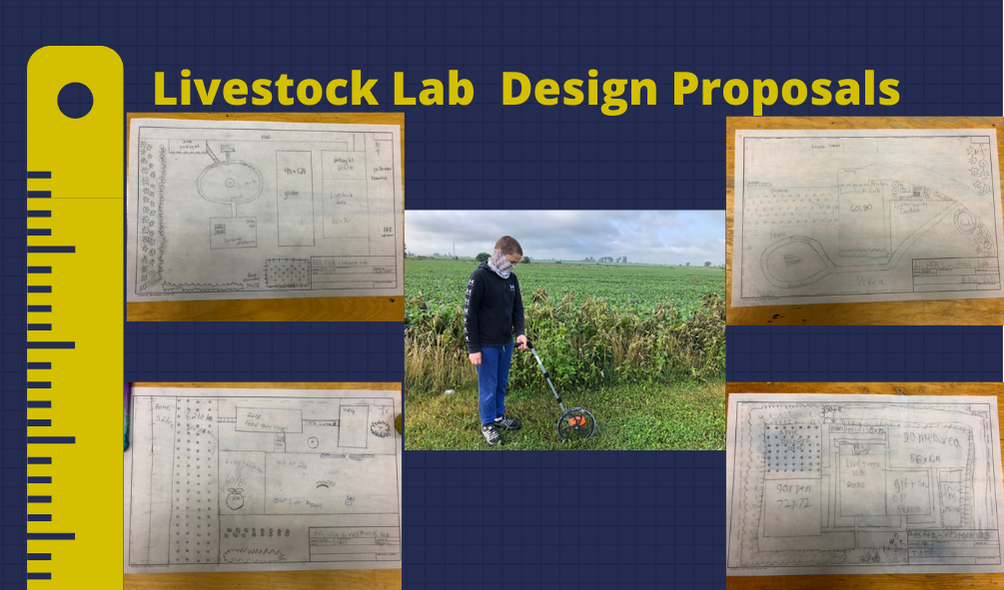 Online registration begins Monday, July 12th, and will close on Friday, August 6th. Please go to afcschools.net and click on Menu, then Skyward Web to complete your student(s)' registration (
https://skyward.iscorp.com/scripts/wsisa.dll/WService=wseduashtonfranklinil/seplog01.w
). Any registration not completed by August 6th will incur a $25 late fee. New students incoming to the district will need to fill out paper forms and return to the district office. Forms can be found at afcschools.net. If you have any questions pertaining to online registration, please email them to
afcskyward@afcschools.net
.

High school football will have contact days at the football field in Franklin Grove on Tuesday 7/13, Thursday 7/15, and Friday 7/16 from 4:30-6:00. High school football camp will be Monday-Friday the week of July 19 also 4-30-6:00 at the football field in Franklin Grove. Middle school and high school football contact days will be Monday 7/26, Wednesday 7/28, and Friday 7/30, 4:30-6:00 at the football field in Franklin Grove. All athletes who intend to play football this Fall are encouraged to attend any or all of the above contact days and camp days. It is important for our athletes to get a step up in the summer for our sports programs! #AFCathleticsandactivities

Thursday's girls basketball workout time is changed to 8:30-10:00 am due to volleyball league Thursday night. #AFCathleticsandactivities

Please see attached for an opportunity to receive Silver Cord hours!

Ag Summer Camp is underway! Yesterday the campers learned all about soils and today, they learned about fruits and veggies. Check out their marketing posters for the Farmers Market next week - don't miss it! #AFCFFA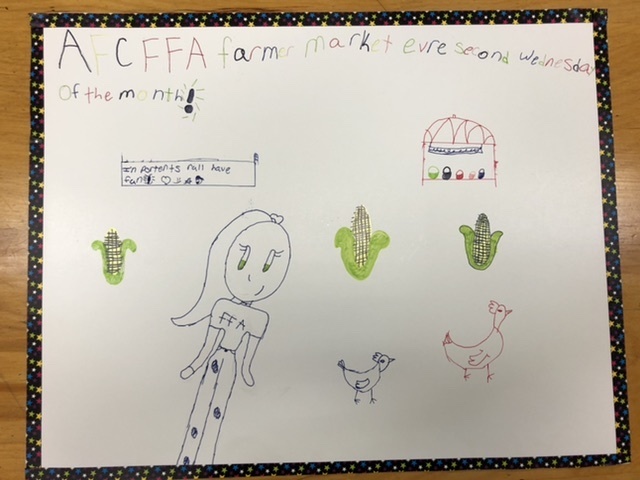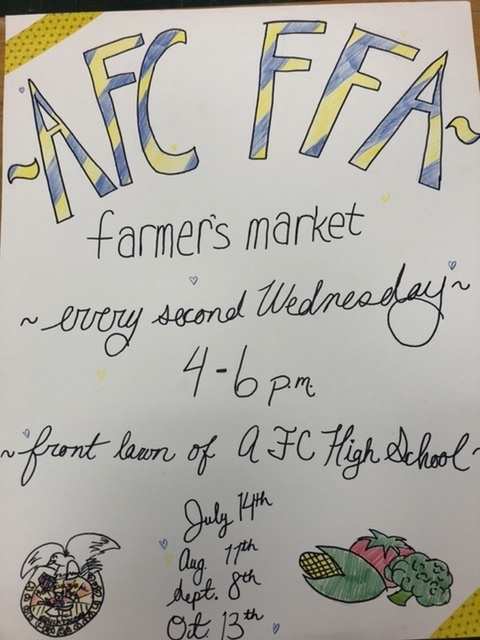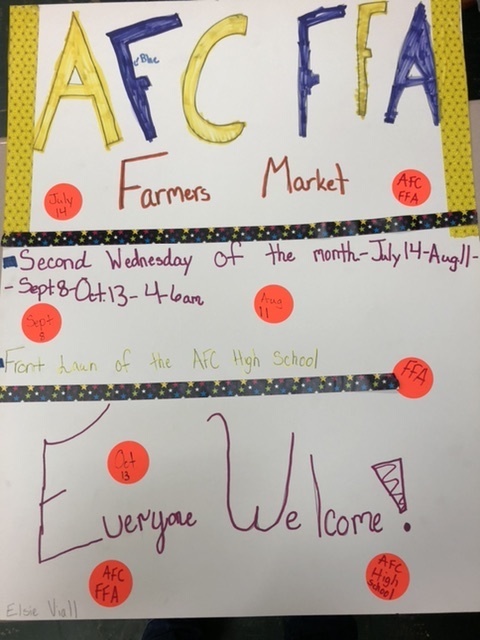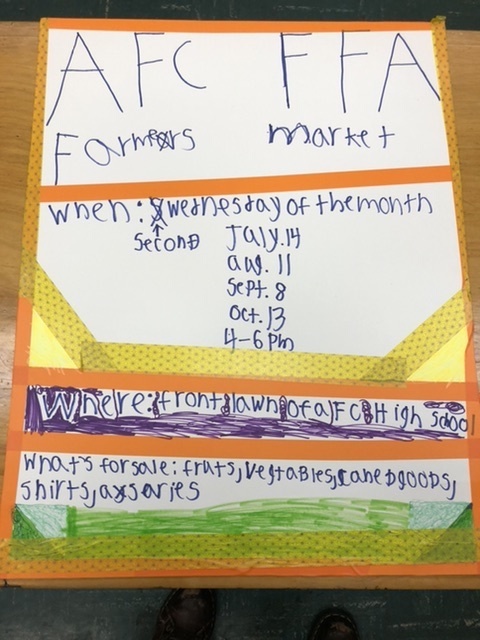 AFC Schools is looking for the following coaches for the 2021-2022 school year: High School Asst. Volleyball Coach High School Cheer (Football and Basketball) Middle School Cheer (Boys basketball) 6th Grade Boys Basketball HS JV Boys Basketball 6th Grade Girls Basketball HS Varsity Softball HS Asst Varsity Softball If you are interested in any of the above positions, please contact Traci Gittleson at
tgittleson@afcschools.net
. #AFCathleticsandactivities

Attention Parents! Registration for Fall athletics is now open. If your student athlete intends on playing volleyball or football in the Fall, they need to be registered online. Registration can be found on afcschools.net under the athletics tab. Insurance and emergency contact info is required when registering an athlete for the first time. A current sports physical also needs to be turned into the office before the first day of practice. No students will be allowed to practice until they are registered and have a current physical on file. Students in grades 6th-12th are eligible to participate in both volleyball and football. Practices will start in August. Those exact dates will be posted. If there are any questions, please contact Traci Gittleson at
tgittleson@afcschools.net
. #AFCathleticsandactivities

Official 2021 State FFA Convention Photos #AFCFFA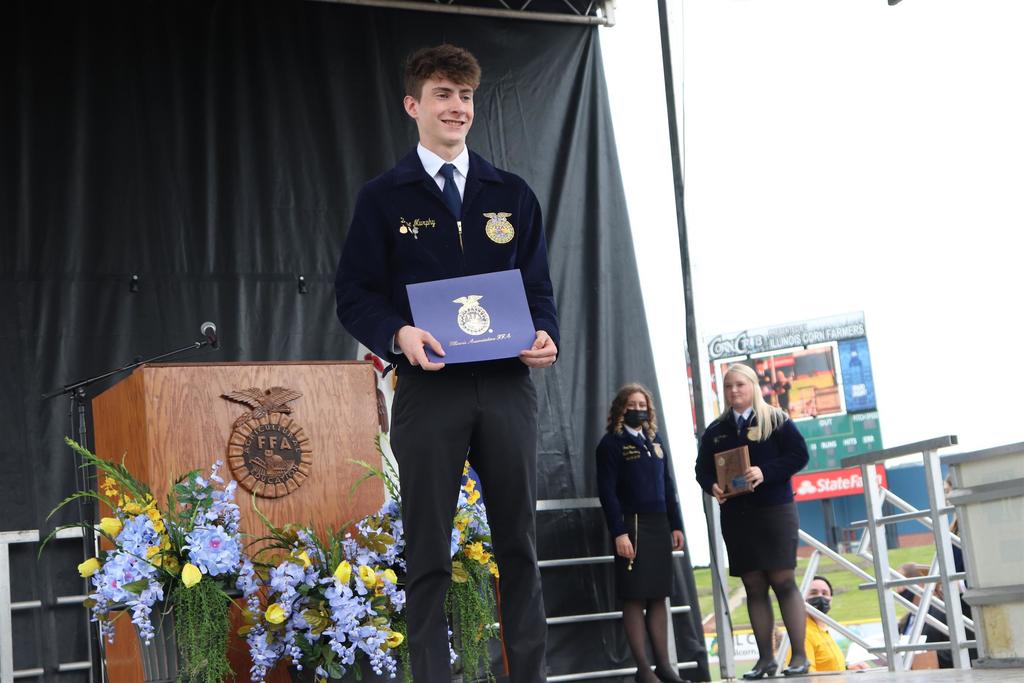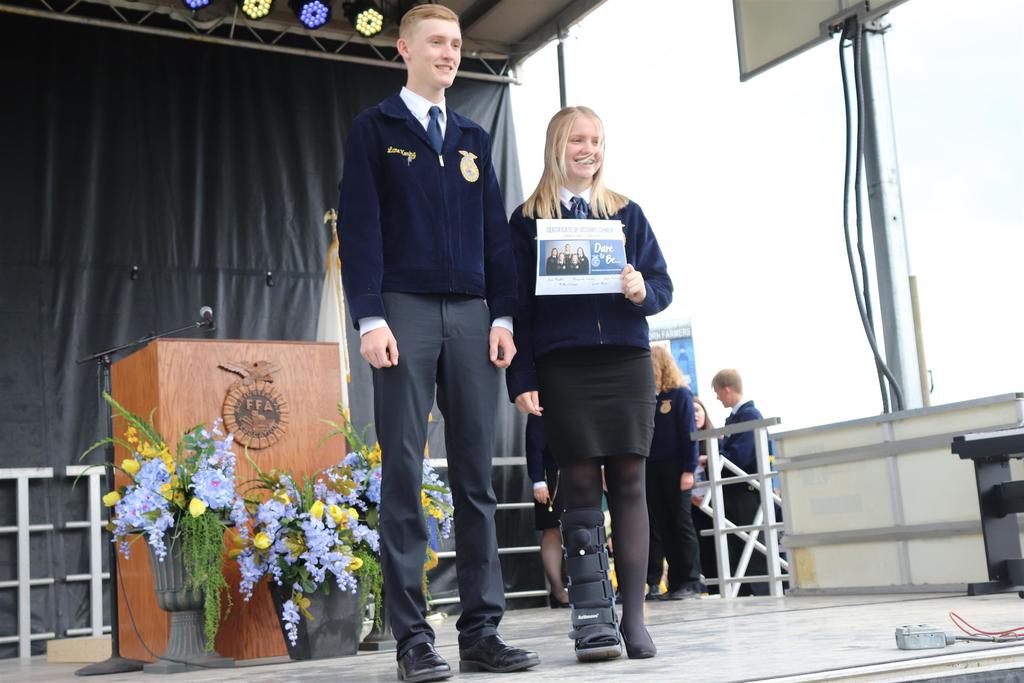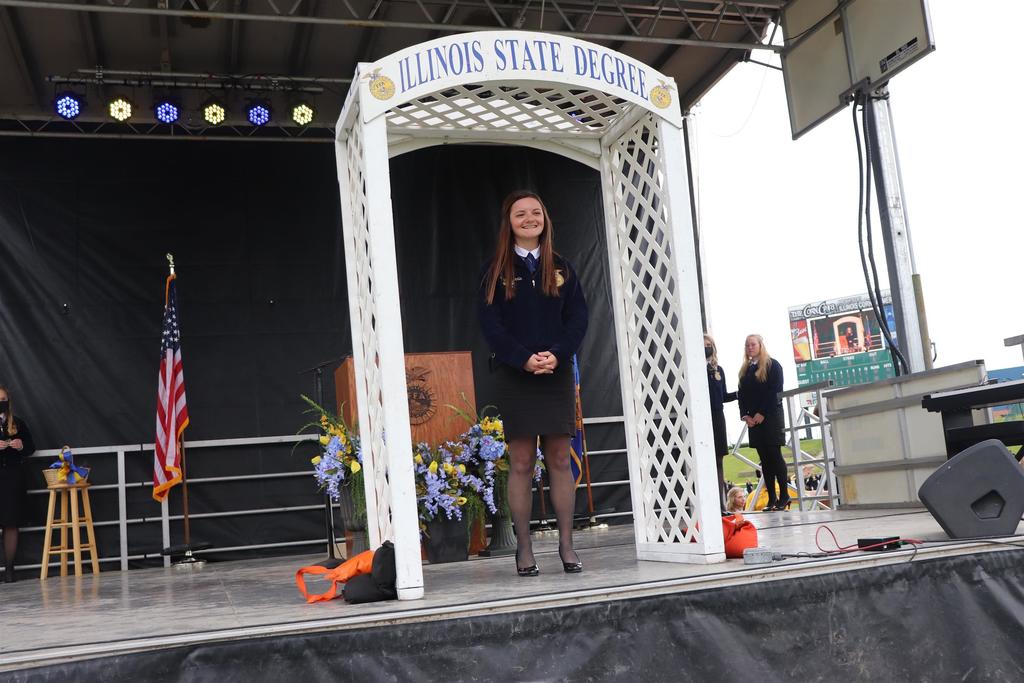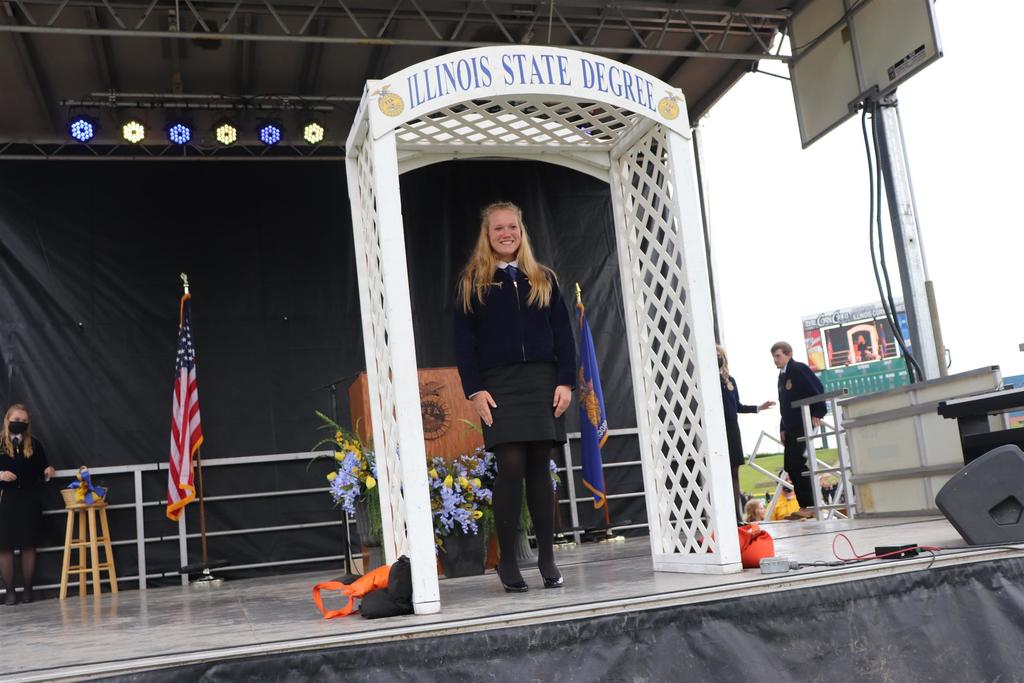 We hope you are enjoying your summer! Here is the supply list for incoming 7th and 8th graders: Folder with loose leaf paper 5 subject notebook/ Trapper keeper Small pack of colored pencils Pencils, pencil pouch/art supply pouch Small pencil sharpener Earbuds Box of tissues Towel (to sit on outside) Glue stick Reusable water bottle One subject spiral notebook Tennis shoes for PE class

Section 2 FFA Fair is fast approaching. Contact Mrs. Viall for a copy of the fairbook. Entries are due to Mrs. Viall by July 9th. #AFCFFA