AFC PTC Fun Run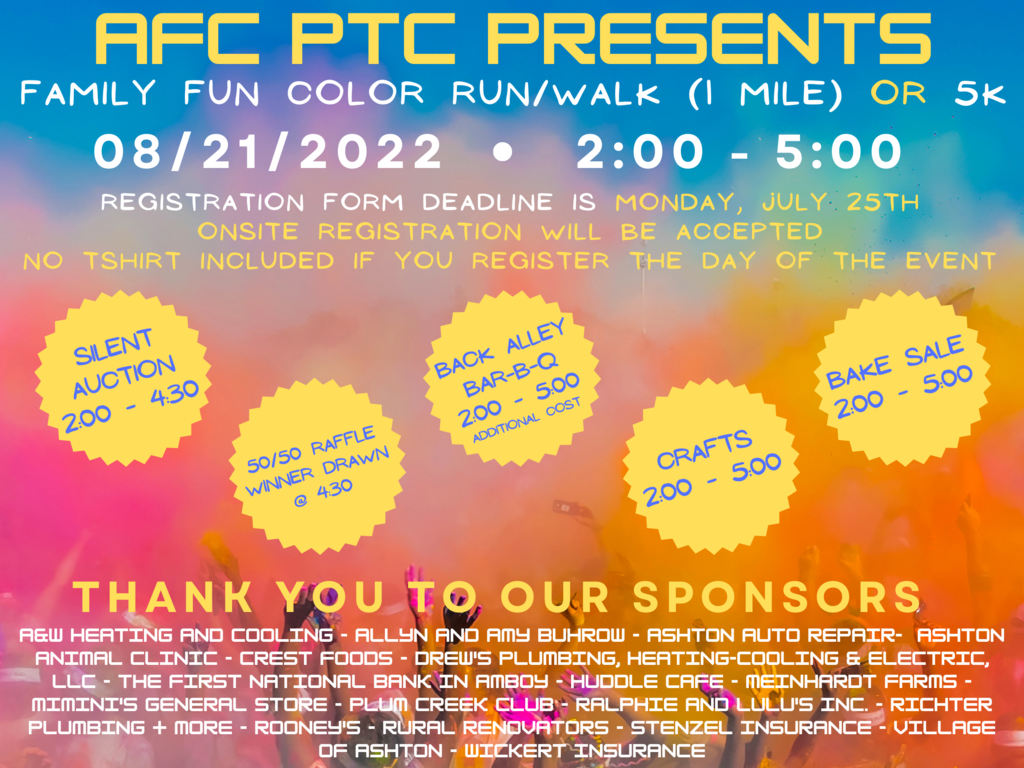 As of right now, AFC has no middle school football coaches. If no football coaches can be found in the next couple of weeks, we will not be able to offer a middle school football program this Fall. If interested in coaching, please contact Traci Gittleson ASAP at
tgittleson@afcschools.net
. #AFCathleticsandactivities

As of right now, AFC has no middle school football coaches. If no football coaches can be found in the next couple of weeks, we will not be able to offer a middle school football program this Fall. If interested in coaching, please contact Traci Gittleson ASAP at
tgittleson@afcschools.net
. #AFCathleticsandactivities

As of right now, AFC has no middle school football coaches. If no football coaches can be found in the next couple of weeks, we will not be able to offer a middle school football program this Fall. If interested in coaching, please contact Traci Gittleson ASAP at
tgittleson@afcschools.net
. #AFCathleticsandactivities

As of right now, AFC has no middle school football coaches. If no football coaches can be found in the next couple of weeks, we will not be able to offer a middle school football program this Fall. If interested in coaching, please contact Traci Gittleson ASAP at
tgittleson@afcschools.net
. #AFCathleticsandactivities

Section 2 FFA Fair is right around the corner on July 26th at the Lee County 4-H Fairgrounds in Amboy. Horse Fair is August 9th at Diamond G in Rochelle. Poultry classes will be held virtually due to Avian Flu. Please contact Mrs. Viall to get your entries submitted by July 20th, for a fairbook(also in your Google Classroom), or for the Google Form to submit your poultry entries. #AFCFFA

A Go Fund Me page has been established to assist the Thomas family with medical expenses. Please visit the link below if you are interested in making a donation. Thank you!
https://gofund.me/37e5c1b5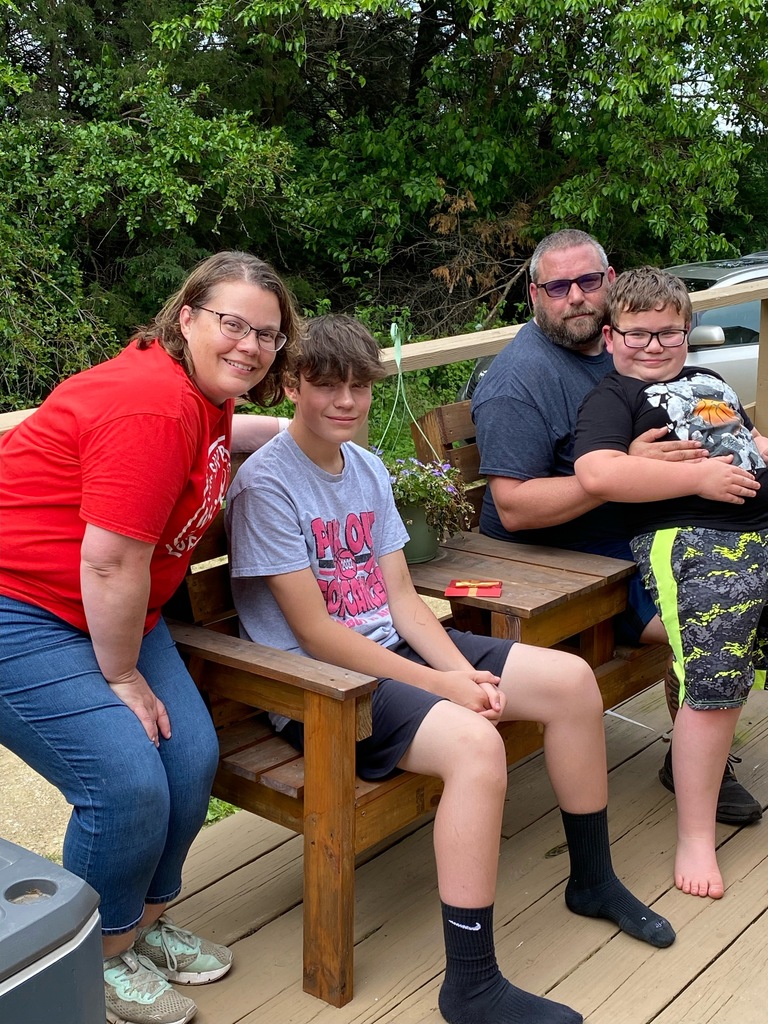 Check out this beautiful mural made by Grace Cochrane. It started out as a tape mural of the Eiffel Tower and expanded to including two other pieces of famous architecture: the Louvre and the Leaning Tower of Pisa. Instead of waiting for time to take it down or destroy it herself, she used spray paint to make it a permanent mural just outside the art room. #afc art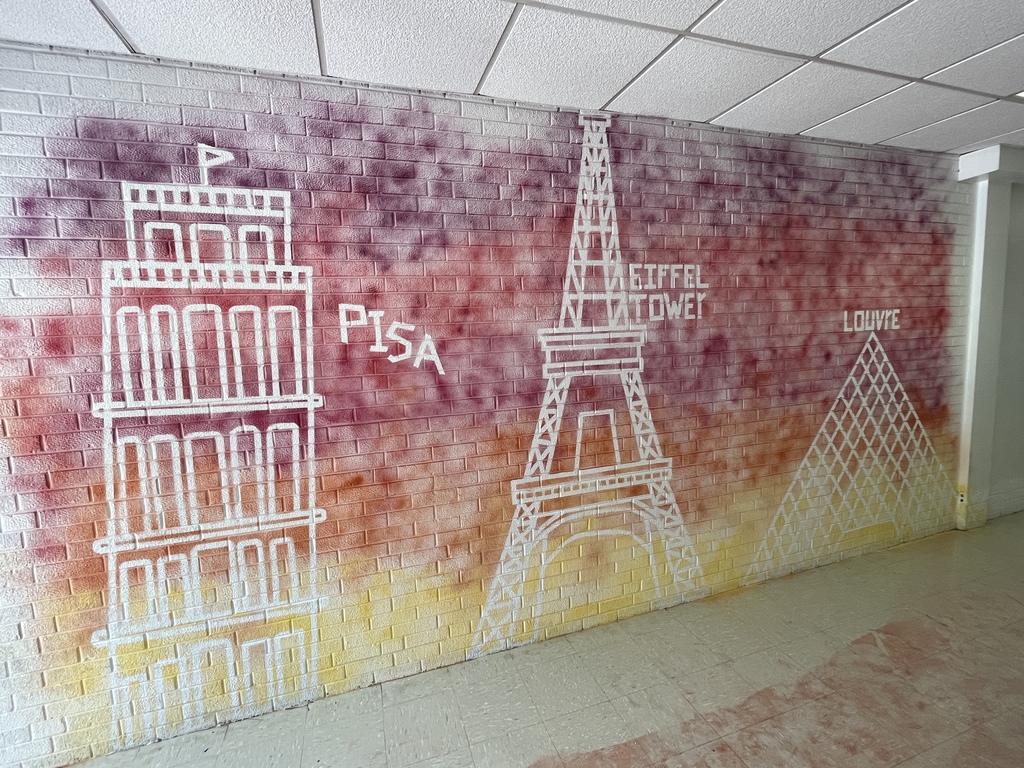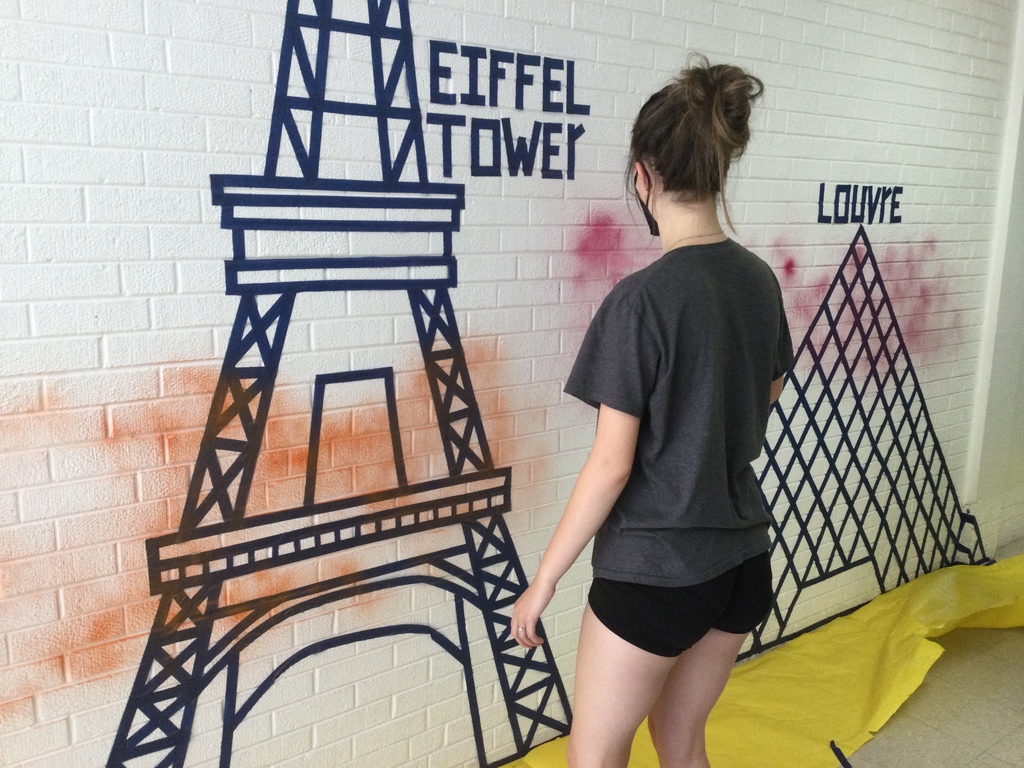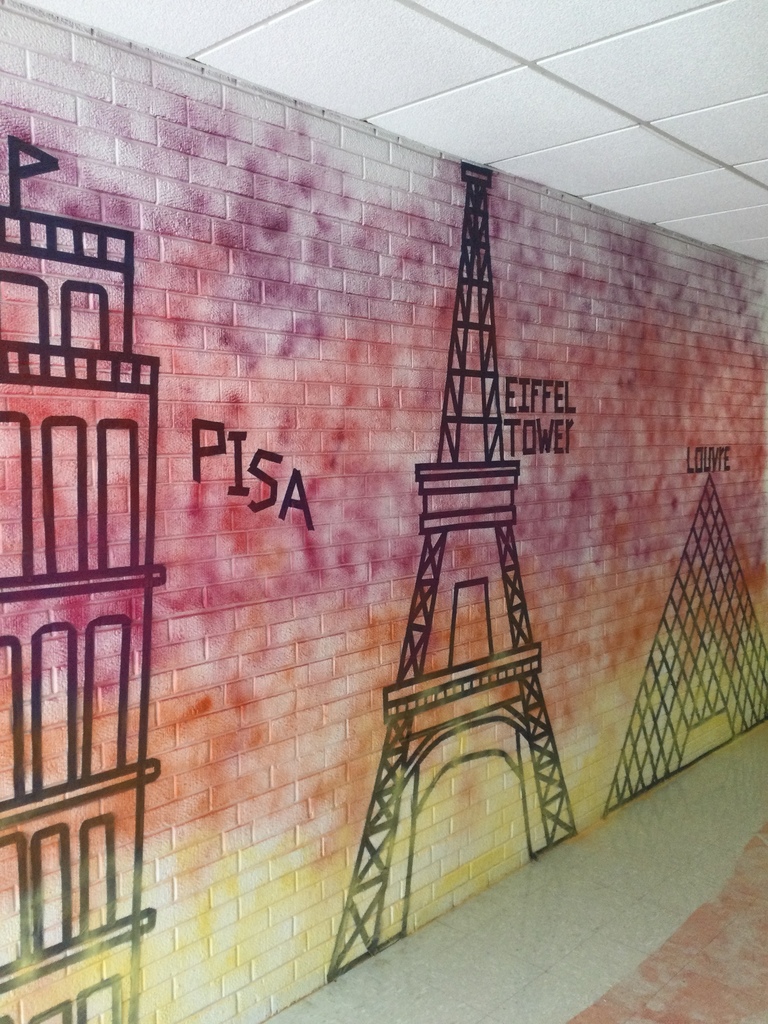 Ashton Franklin Center Elementary School is still searching for a reliable and motivated individual to fill our Bus Driver/Custodial position. If you are interested, please reach out to Jenah Burkitt by emailing
jburkitt@afcschools.net
. You can also follow the directions on the flyer below to apply.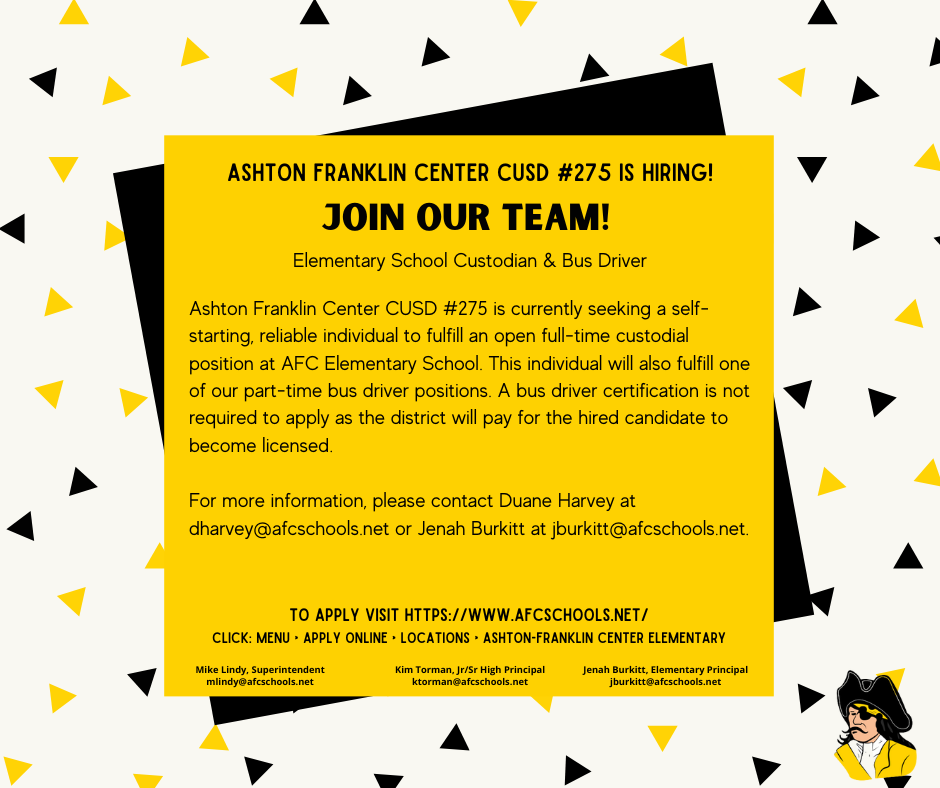 Anyone who is interested in wrestling this winter and is interested in attending wrestling camp July 26-28 should contact Coach Montavon (Amboy wrestling coach), either by phone or email (
bmontavon34@gmail.com
) #AFCathleticsandactivities

AFC is still in need of Middle School Football coaches. Season begins 2nd week of August and runs through the middle of October. If interested, please contact Traci Gittleson at
tgittleson@afcschools.net
. #AFCathleticsandactivities

The AFC FFA had a wonderful time at State FFA Convention. Lane Koning and Zane Murphy were award their State FFA Degrees. Abby Milligan and Brooke Burger served as delegates to elect the next State FFA Officers. Lane Koning was recognized as a Bronze Chapter President. The chapter was recognized as a Bronze Chapter, Foundation $3000 Award Recipient, Harvest For All Section Winner and for Chapter Scrapbook. #AFCFFA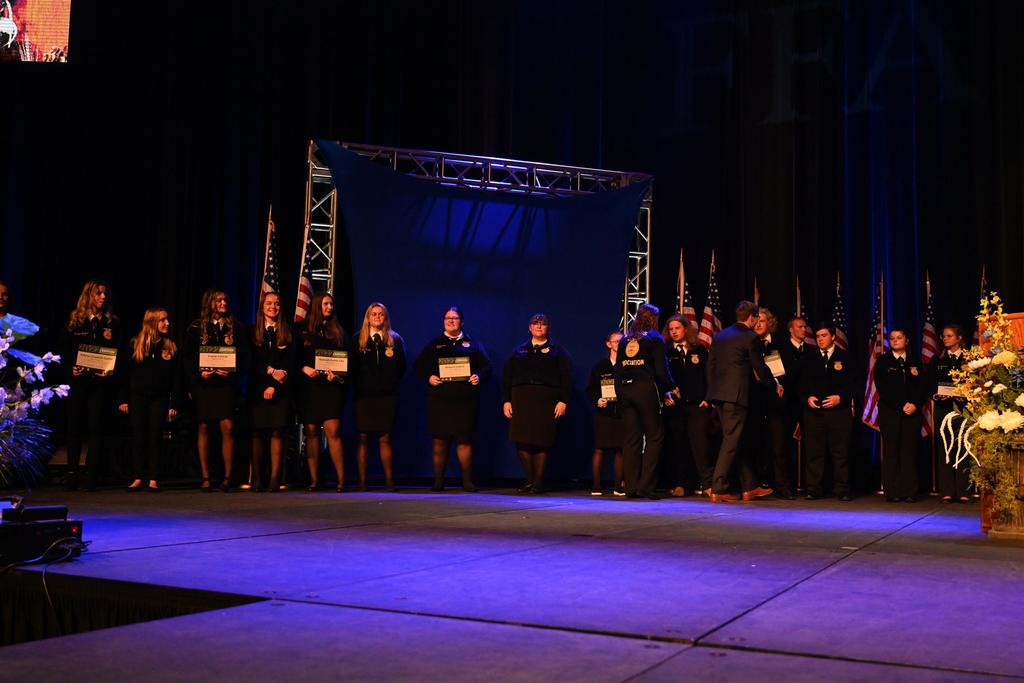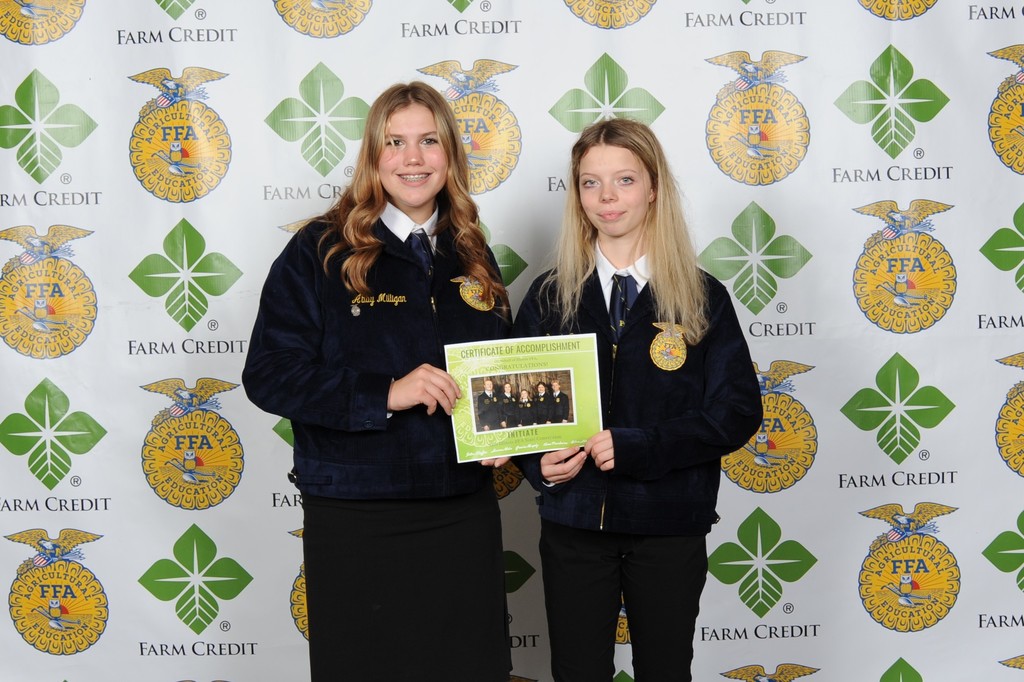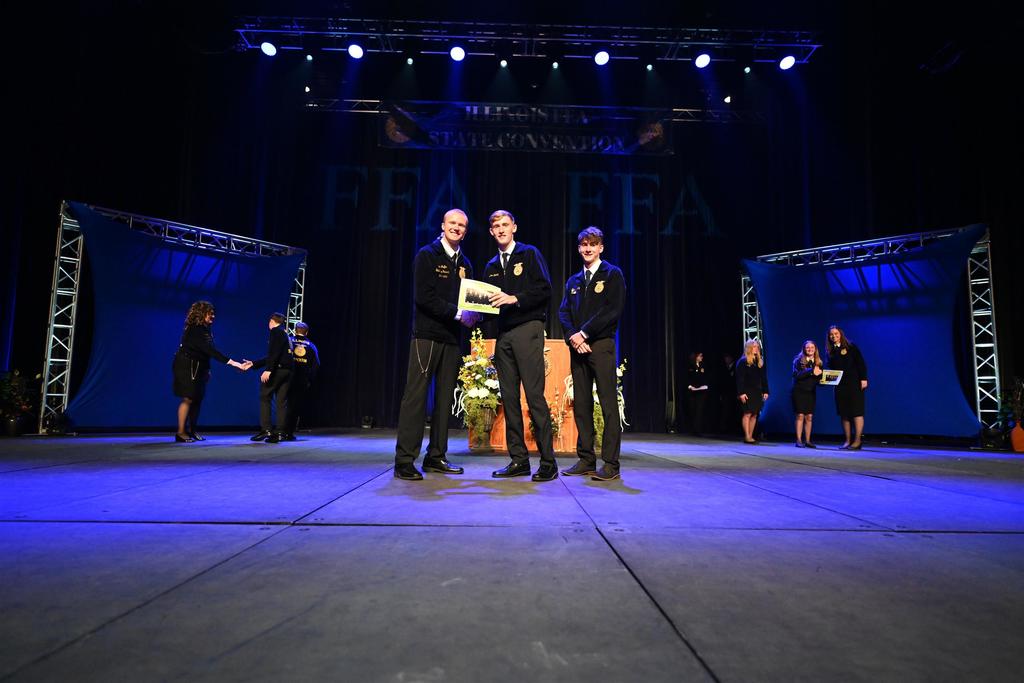 The AFC HS girls basketball team is on the road to Rolla, Missouri for 3 days of team camp! Safe travels and enjoy! #AFCathleticsandactivities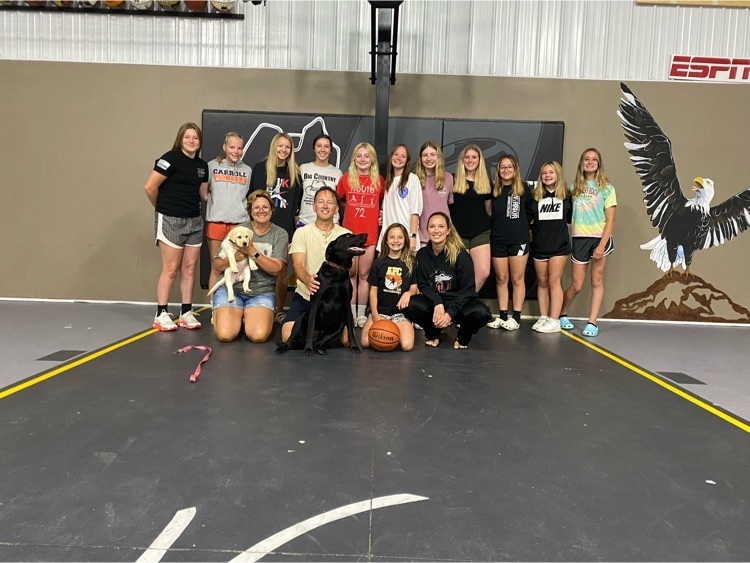 There will be a Prayer Vigil for Calvin Messer Saturday (tomorrow) at 3:00 pm, it is open to everyone. The vigil will be held at the Gazebo in the front yard of the Ashton Methodist Church. The church is located at 900 N. Richardson Avenue in Ashton. Pleased wear your school colors if you are able.

Please review the attached statement from AFC District administration.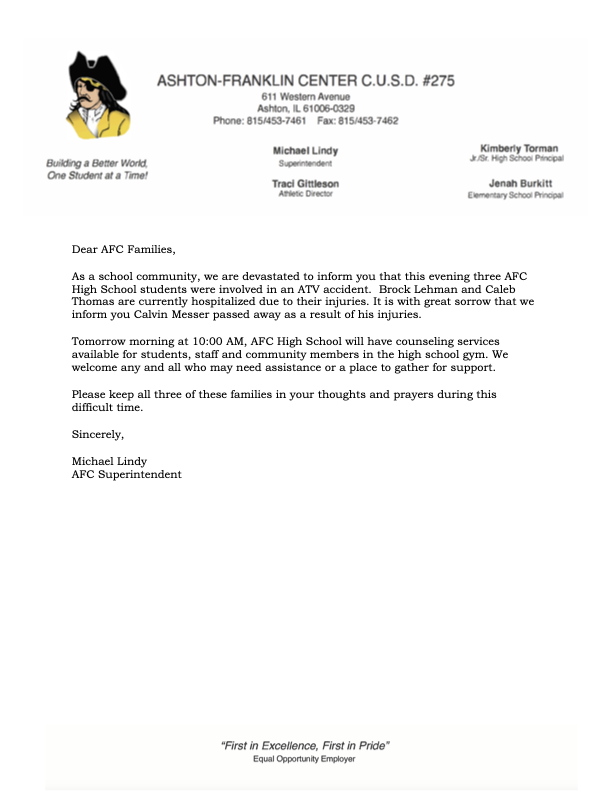 Please review the attached flyer for more information regarding an open position within our district.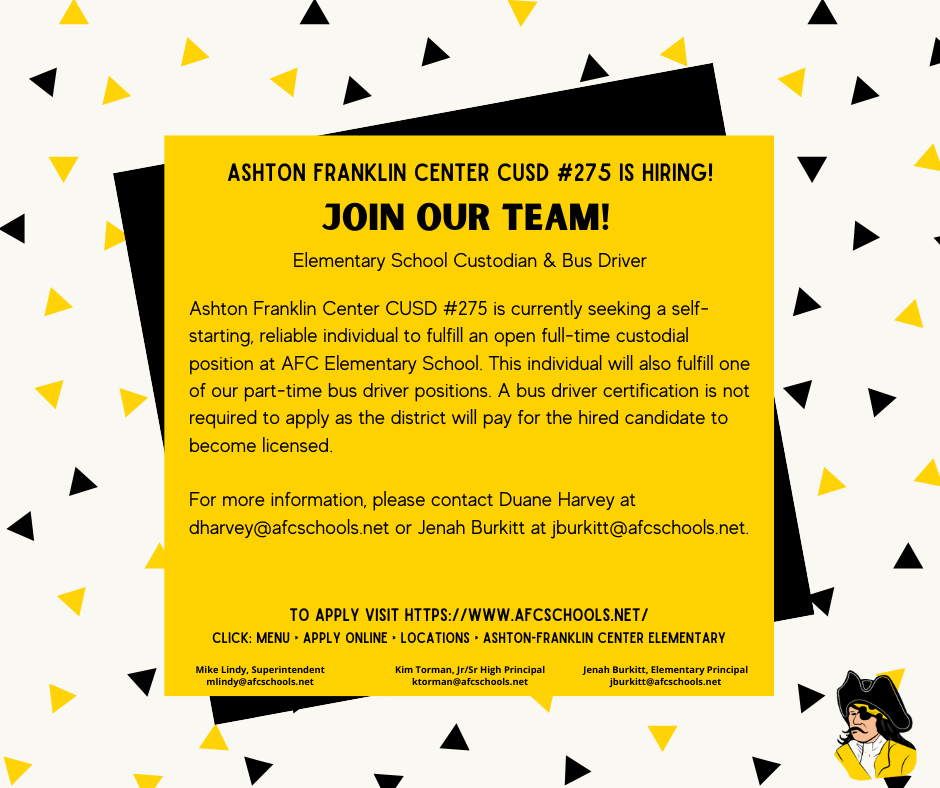 Attention FUTURE 5th/6th grade parents! Last week, your child brought a note home regarding band/choir for next school year. The intention of this letter is to get an idea of who is INTERESTED in participating in one of these offerings. It will help us to plan over the summer. I have attached a copy of that letter to this message. As you can see, there is a place to indicate if they are interested in band, choir, or not interested in either. If they are interested in both band AND choir, please mark both. This is NOT a final commitment. If you have any questions, please email
jburkitt@afcschools.net
. I will have more information on specific details of the programs as the new school year approaches.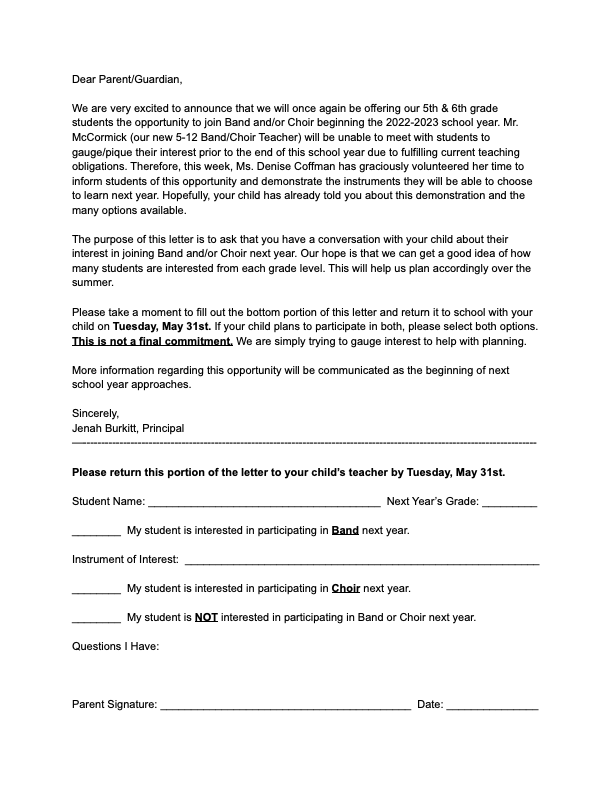 Today, we remember and honor those who served. Thank you!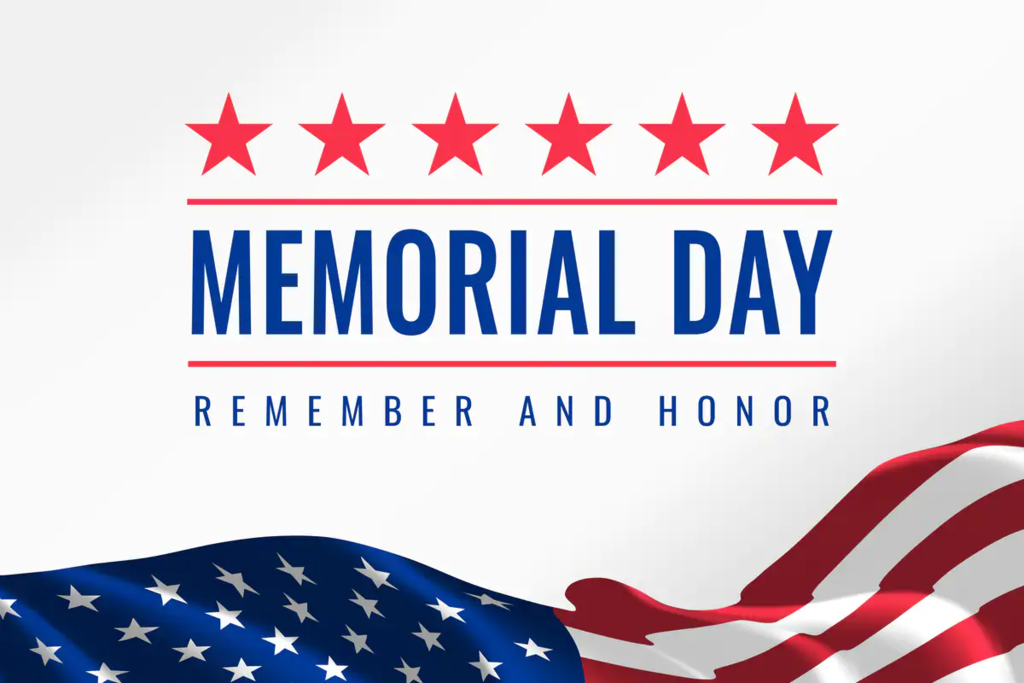 The AFC Athletic Booster are planning an event for next August and would love some help in the planning. They are having a meeting on June 9 at 6:00 PM at Rooney's in Franklin Grove to start solidifying plans. If you would like to help out, please come to the meeting on June 9. Would love to see some new faces!