Many of the AFC FFA members participated in the Ag Business CDE on Tuesday and Wednesday of this week. AFC FFA members placed 3rd overall! Great work! #AFCFFA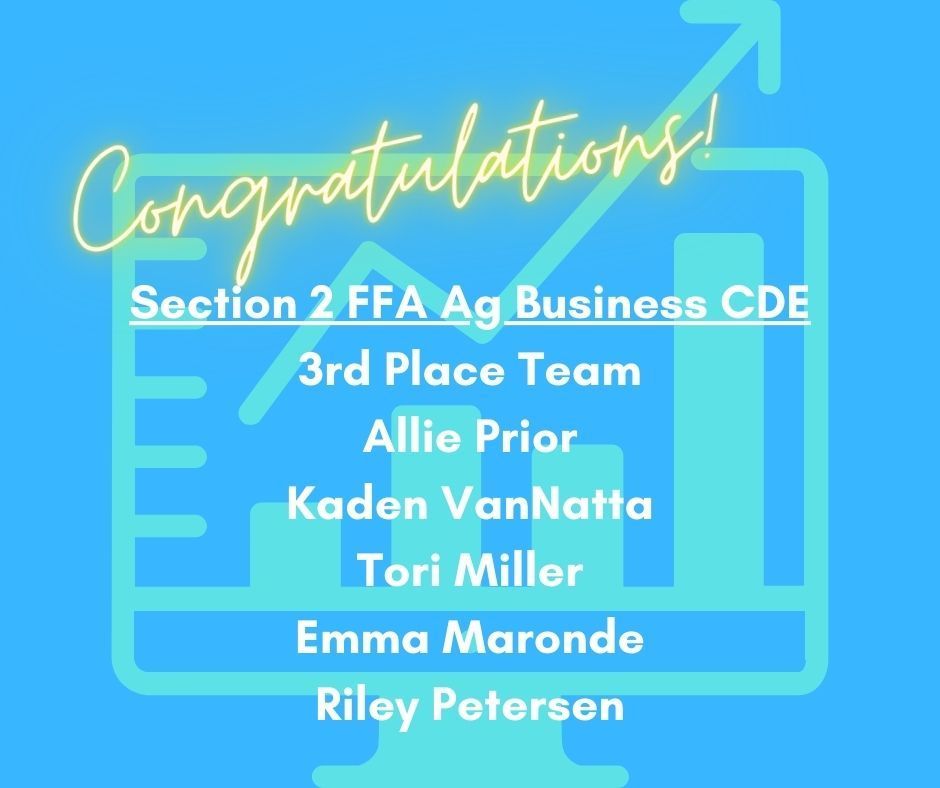 Tonight's regional games can be watched via livestream. The link can be found on afcschools.net, menu, sports streaming. The games will also be broadcast on radio, station 92.1. #AFCathleticsandactivities

CHANGES TO SCHEDULE The 7/8 girls basketball game at Forreston tonight has been rescheduled for Monday, 2/27 at Forreston at 4:00. Therefore, the 6/8 girls basketball game against Faith Christian on Monday has been cancelled. The high school academic bowl against Forreston tonight has been cancelled and will not be rescheduled. The high school boys basketball regional games tonight ARE STILL ON as scheduled. AFC will play Pecatonica at 6:00 and Earlville will play Dakota at 7:30. #AFCathleticsandactivities

Raider of the Week 2/22/23: Congratulations to Ethan Vogeler for being named this week's Raider of the Week for Academic Bowl. Ethan was the main captain for AFC at the Masonic Bowl. He did a great job getting the whole team to communicate and work together during the teamwork questions. He was also one of the top scorers for AFC during the buzz-in questions. Ethan is the son of Stacie Vogeler and Rich Vogeler. We thank our sponsors, AFC Athletic Boosters, Huddle Cafe & Mimini's Grocery Store, Ralphie & Lu Lu's, Rev on 38, Rooney's, and tmg designs for helping the Raider of the Week continue! #AFCathleticsandactivities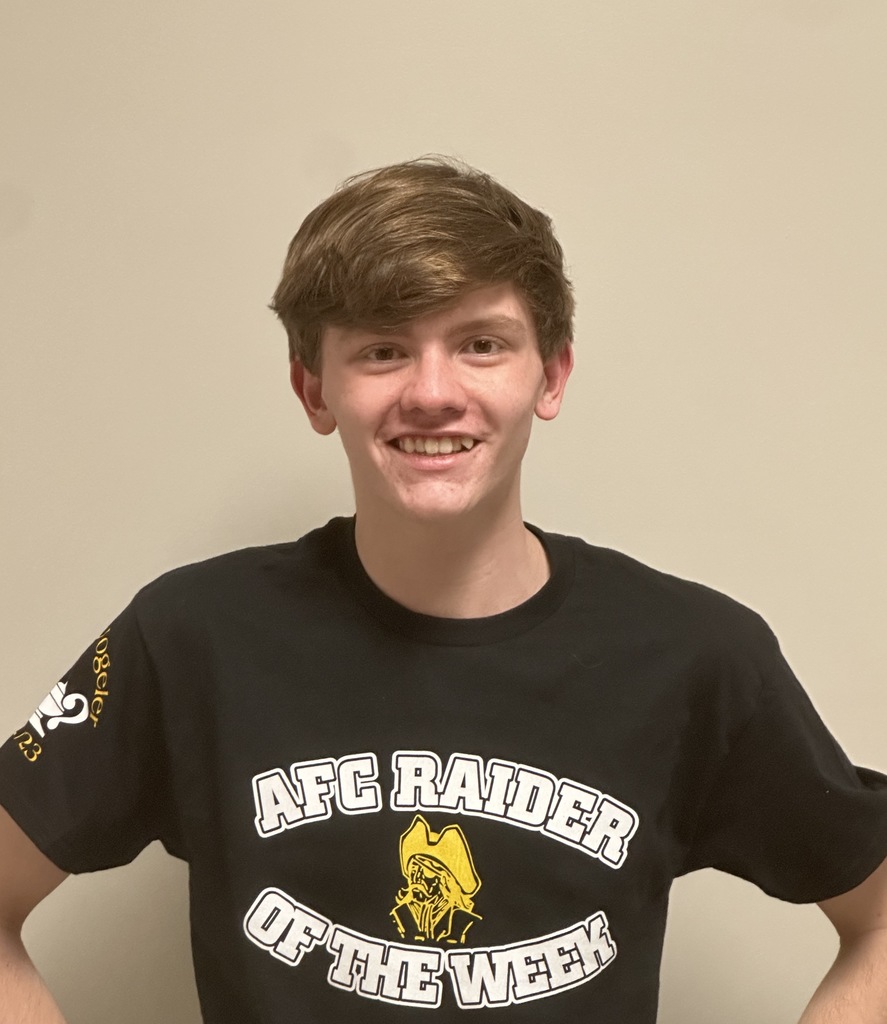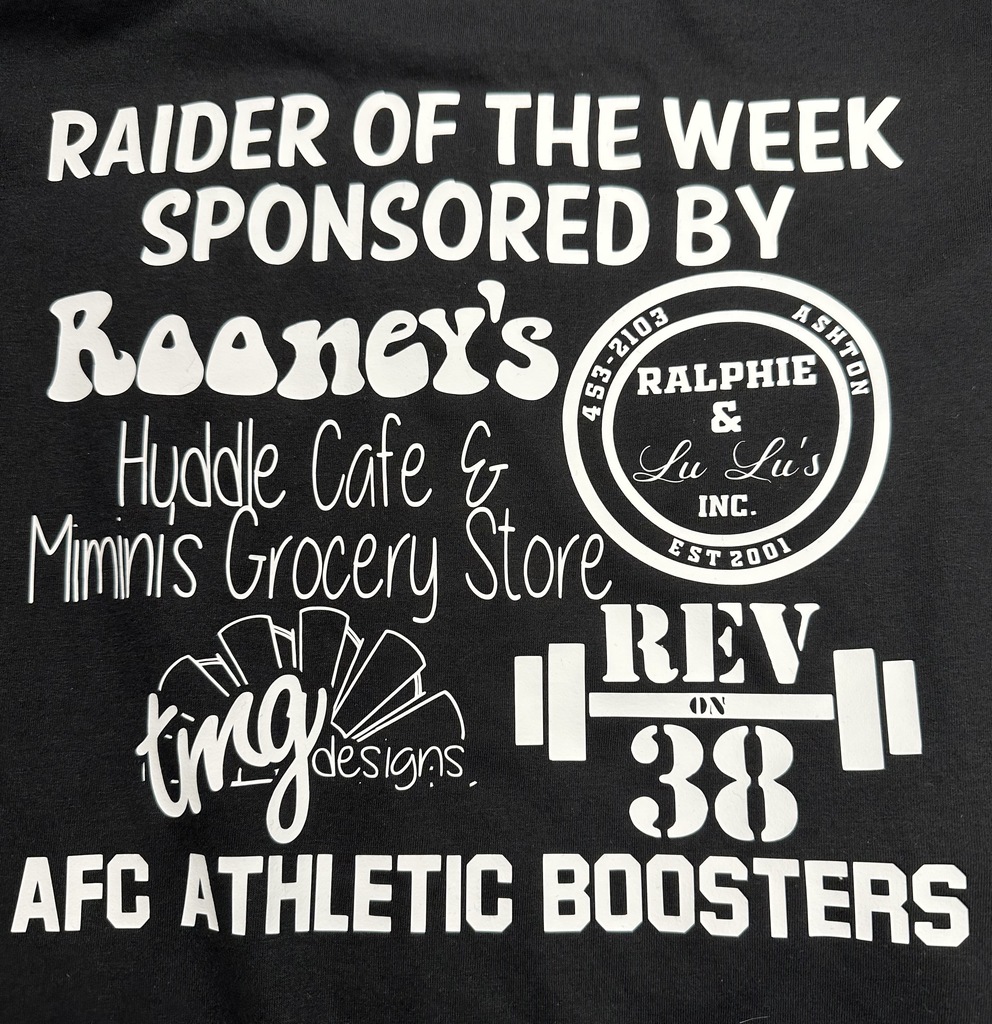 AFC FFA was featured in this month's issue of Shaw Media's "Ag Mag." Visit the link below to read (p 28-33) about the great things our AFC students are doing in the community. "Earning a statewide Ag in the Classroom Volunteer of the Year Award is no small task. It takes hard work, dedication, and commitment to the community. It's not as easy as ABC. But it is as easy as AFC."
https://issuu.com/shawmedia/docs/svm_agmag_021023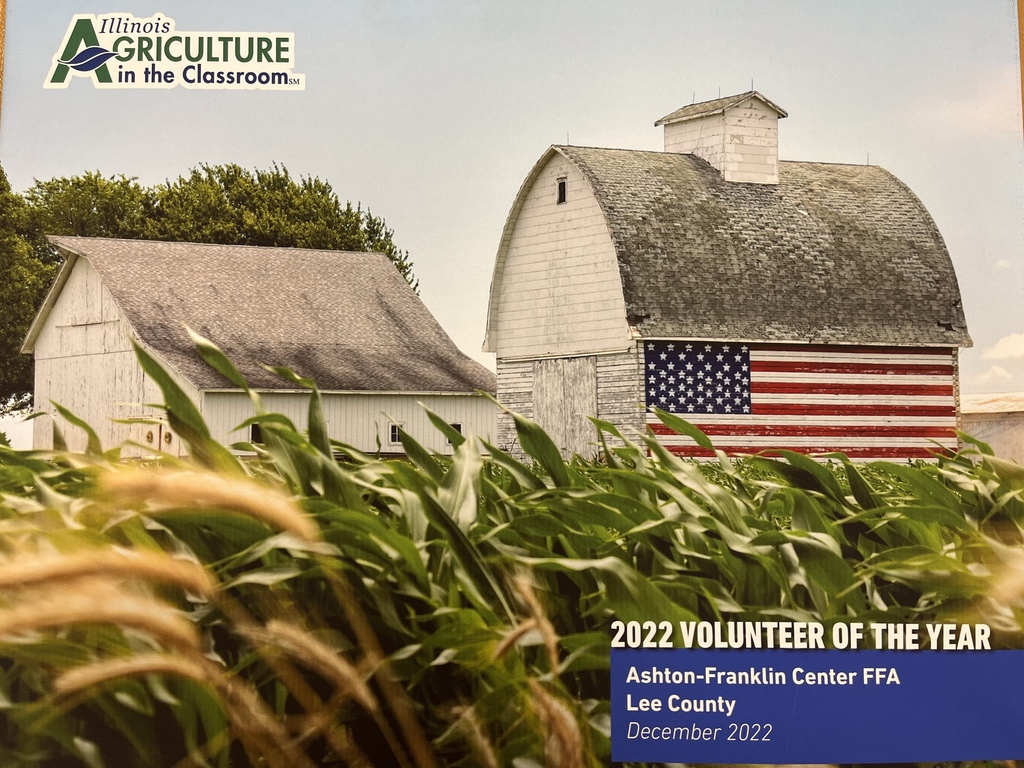 The 6th, 7th, and 8th grade girls basketball teams will have their team and individual sports photos taken on Friday, March 3 at their respective gyms. Verdant Photography will be taking the pictures and have a pre-order online link if interested. If you were to order by February, 28, there is a 10% discount. The link is open until March 3, but picture envelopes will also be sent home with the girls for those who would like to order that way. The following is the online link:
https://v2.myproimages.com/verdant-photographer-2226/code/0L48X
If there are any questions, please direct them to Mrs. Gittleson at
tgittleson@afcschools.net
. #AFCathleticsandactivities

Due to weather for our teams coming from the north and the uncertainty of the weather here, tonight's boys basketball regional games have been moved to tomorrow. AFC will play Pecatonica at 6:00 and Dakota will play Earlville at roughly 7:30. The championship game will still be played on Friday at 7:00. Doors will open at 5:00 tomorrow and 6:00 on Friday. There will be a $5 per person admission charge both nights. No passes are allowed. #AFCathleticsandactivities

Next week is National FFA Week - join the fun by participating in dress up days! #AFCFFA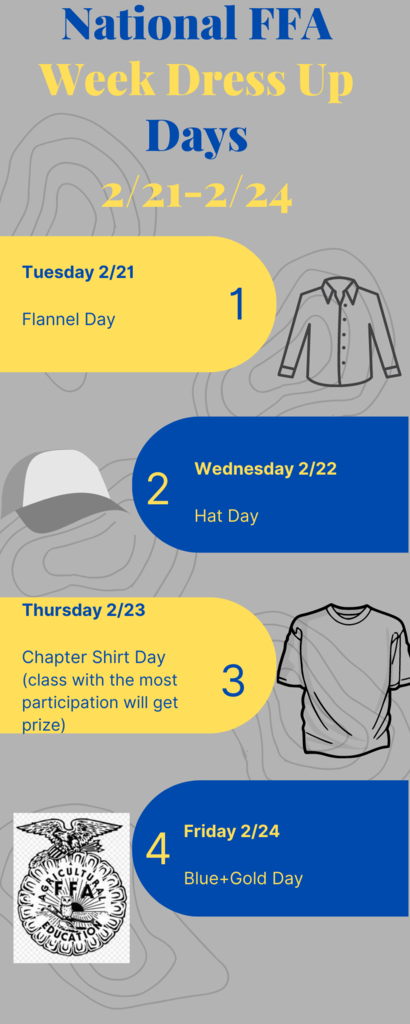 All AFC schools will be closed tomorrow (Thursday, February 16th) due to expected hazardous weather conditions. All extra curricular activities are cancelled as well.

CHANGE OF GAME SCHEDULE!!!! The 6th, 7th, & 8th girls basketball games for tomorrow have been canceled. The high school boys basketball games for tomorrow have been rescheduled for Friday, 2/17, with JV starting at 6:00 and Varsity to follow. Senior night festivities will take place immediately following the JV game. #AFCAthlteticsandactivities

Congratulations to Cailin & Grace as they earned a spot on Sauk Valley Community College's President List. To earn a spot on the part-time president's list, students must complete 6+ college credit hours and earn a 3.75 GPA or higher. Cailin & Grace both completed Dual Credit college courses this past fall here at AFC and online through SVCC. We are proud of you both and your dedication to learning!

Raider of the Week 2/15/23: Congratulations to Alexis Schwarz for being named this week's Raider of the Week for Basketball. Alexis had 15 points and 11 rebounds in the Regional victory over Indian Creek on 2/11/23. Alexis is the daughter of Heather Settles. We thank our sponsors AFC Athletic Boosters, Huddle Cafe & Mimini's Grocery Store, Ralphie & Lu Lu's, Rev on 38, Rooney's, and tmg designs for helping the Raider of the Week continue! #AFCathleticsandactivities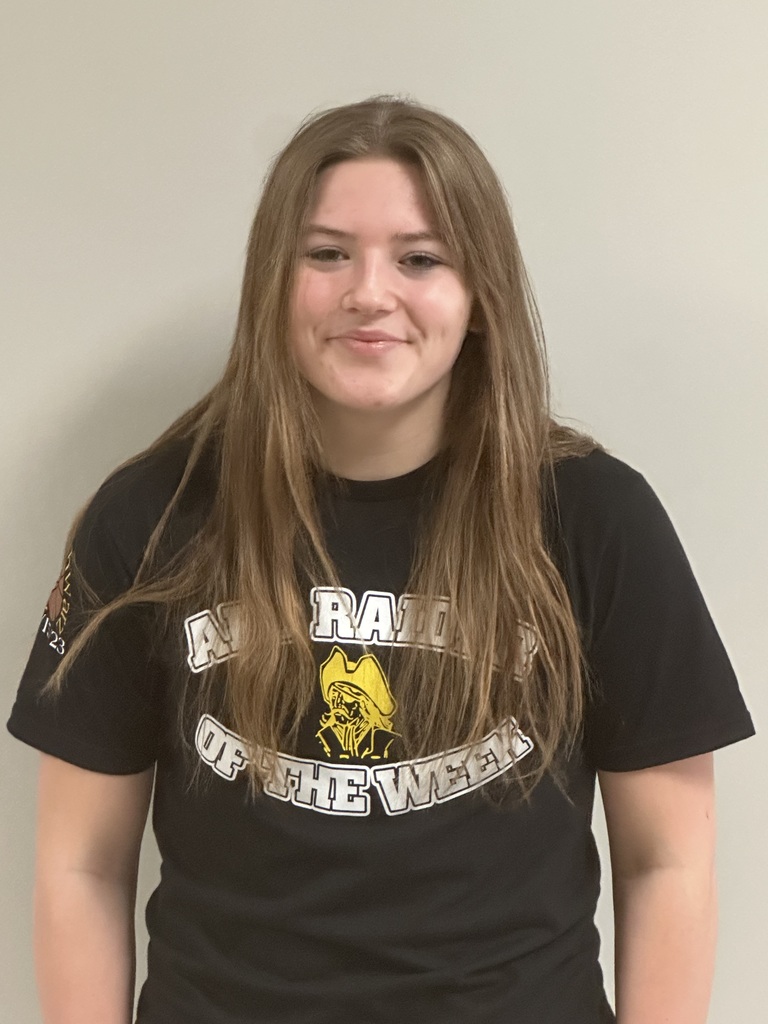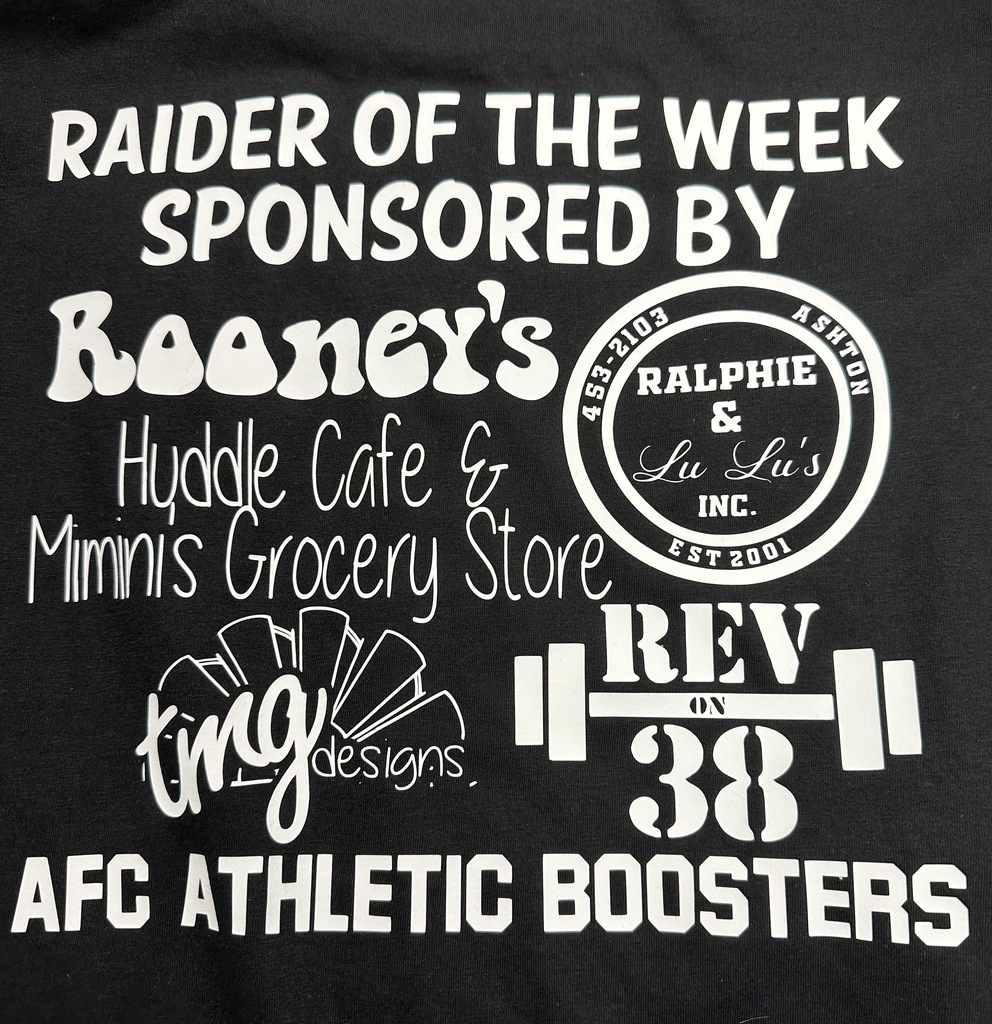 The Raiders will host Indian Creek on Saturday at 1:00 in the quarterfinals of the IHSA Regionals. Being that it is an IHSA event, admission will be $5 a person. No passes are allowed. #AFCathleticsandactivities

⭐️Congratulations to our Students of the Month⭐️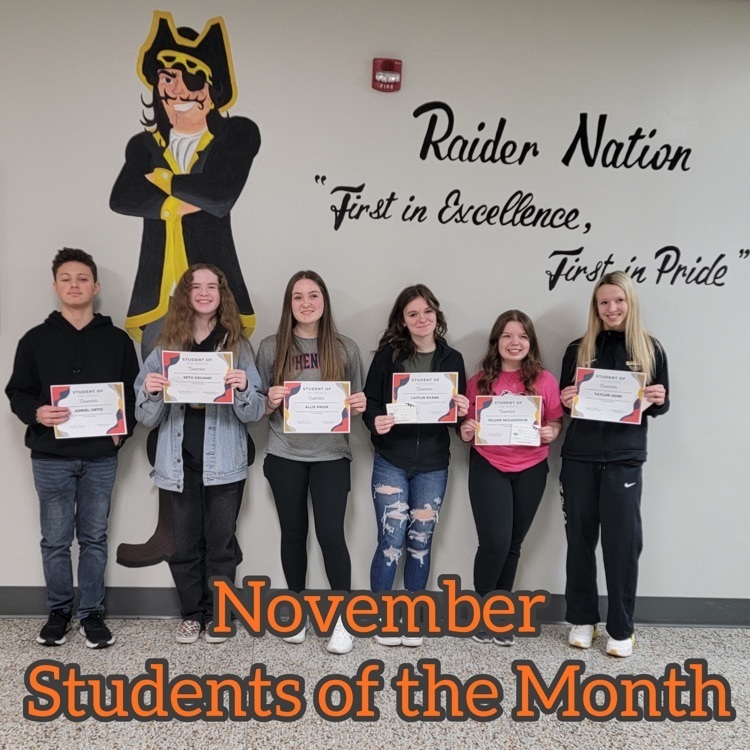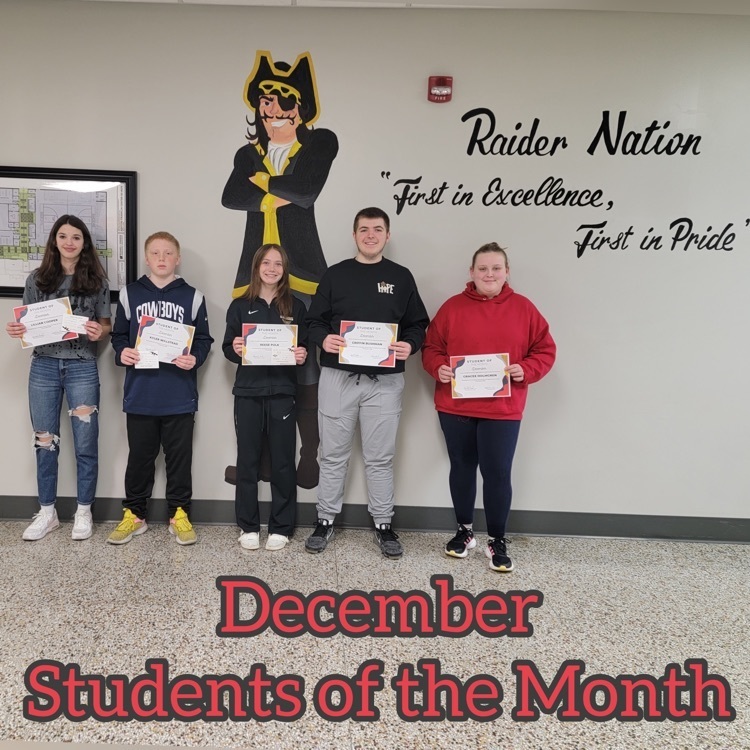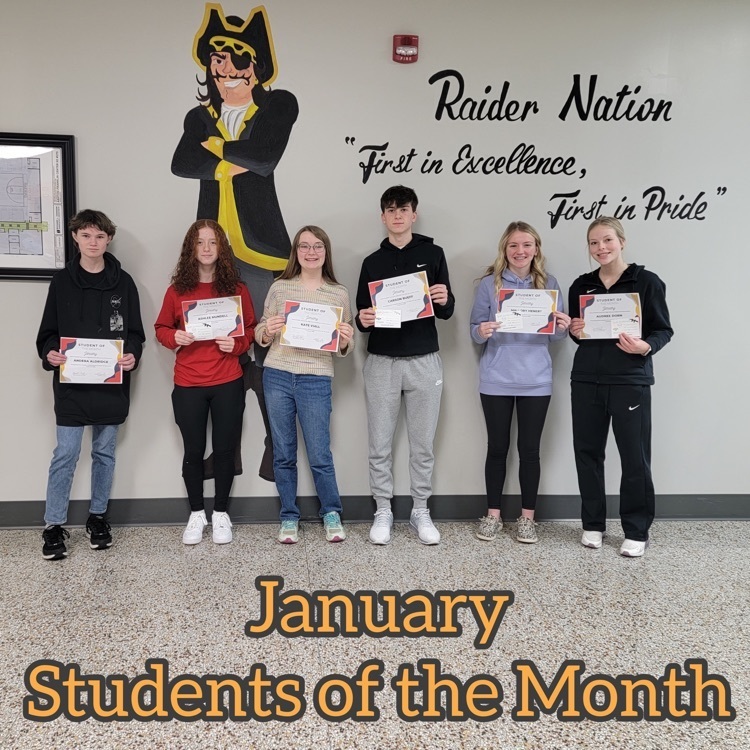 The Horticulture class has been working on food preservation by using the new freeze dryer. They have tested multiple products in the freeze dryer and then acted as quality control to taste them and see which products they liked. Salt water taffy, Skittles, and Jolly Ranchers were big hits. Fruit slice candy, Little Debbie cakes, and cheesecake sounded good but didn't work out too well. Apples and pears are in the next batch - we shall see how it goes!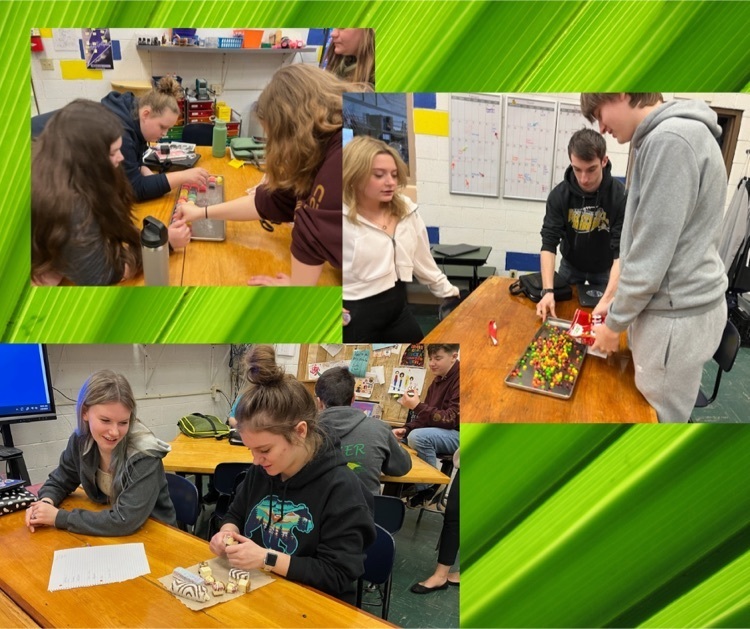 The AFC Jr/Sr High School NHS students assisted students (Elementary, Junior High and High School) this week in making our community a little bit brighter. Students made and decorated Valentines for the residents at The Meadows in Franklin Grove. Pictured: AFC NHS Vice President, Carson Rueff as he dropped the Valentine messages off at The Meadows.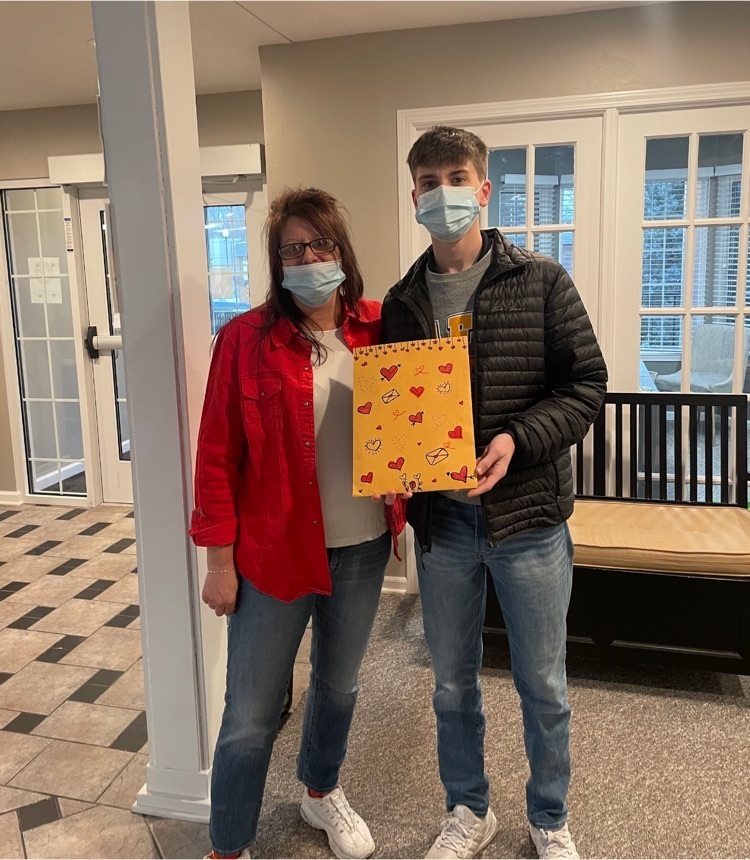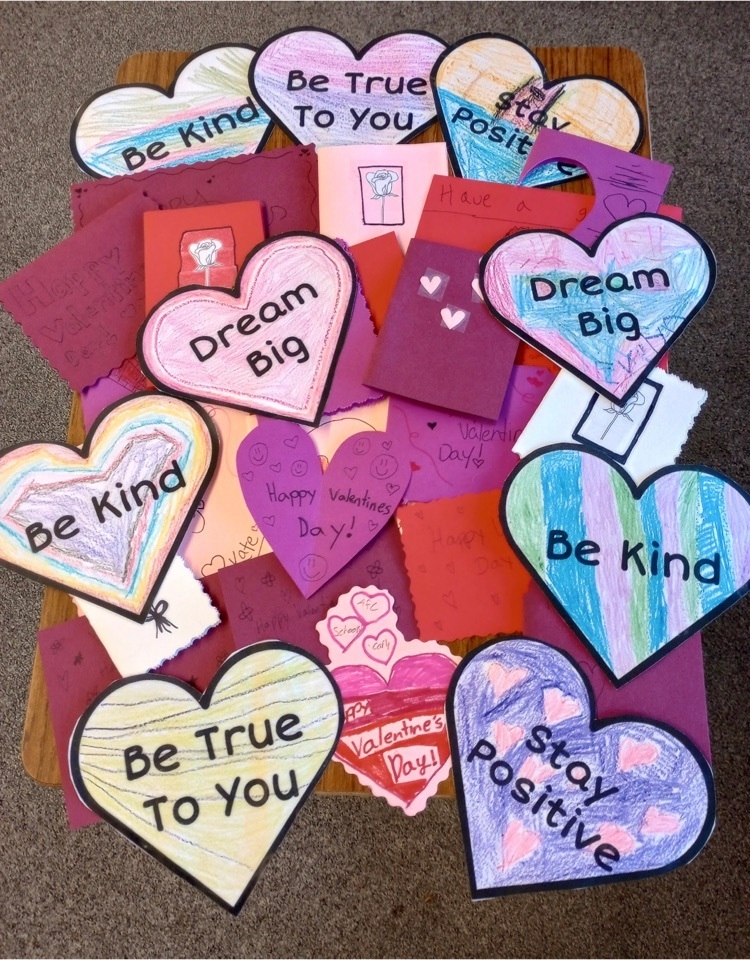 Tomorrow's (2/15) 7/8 grade girls basketball game against Kings begins at 4:30 rather than the usual 4:00. #AFCathleticsandactivities

Officiating Opportunity!!! We are looking for some new faces to join the ranks of volleyball officiating - a great opportunity for high school students, college students, former players, coaches, or anyone with an interest in being involved in sporting events. The IVVOA (Illinois Valley Volleyball Officiating Association) is offering a Level 1 and Level 2 Officials clinic with special emphasis on Beginners as well. The clinic will be held on Sunday, February 26th at Mendota High School, Mendota, IL from 12-4 pm. The clinic will satisfy the required IHSA 4-hour training. Cost is $25 for non-members, $20 for members and includes your association dues for the 2023-24 season. For individuals who are not already registered with the IHSA but would like to learn more, the cost is $10. The IHSA will waive the first year fee of $70 to the IHSA for those brand new high school students age 16 and older. We will be selling some equipment. Light refreshments will be served. Any questions, please contact Patti Blumhorst at
pblumhorst@yahoo.com
or (815) 303-3178. #AFCathleticsandactivities

Sign up by Friday for our $100 discount and to qualify for EF's risk-free enrollment period for our 2025 trip to Ireland! Don't miss out! Visit my info page here:
www.eftours.com/2614363je
to enroll. As a reminder, once you enroll with your $95 deposit, you will have access to your individual fundraising page and be able to apply for EF's Global Citizen Scholarship.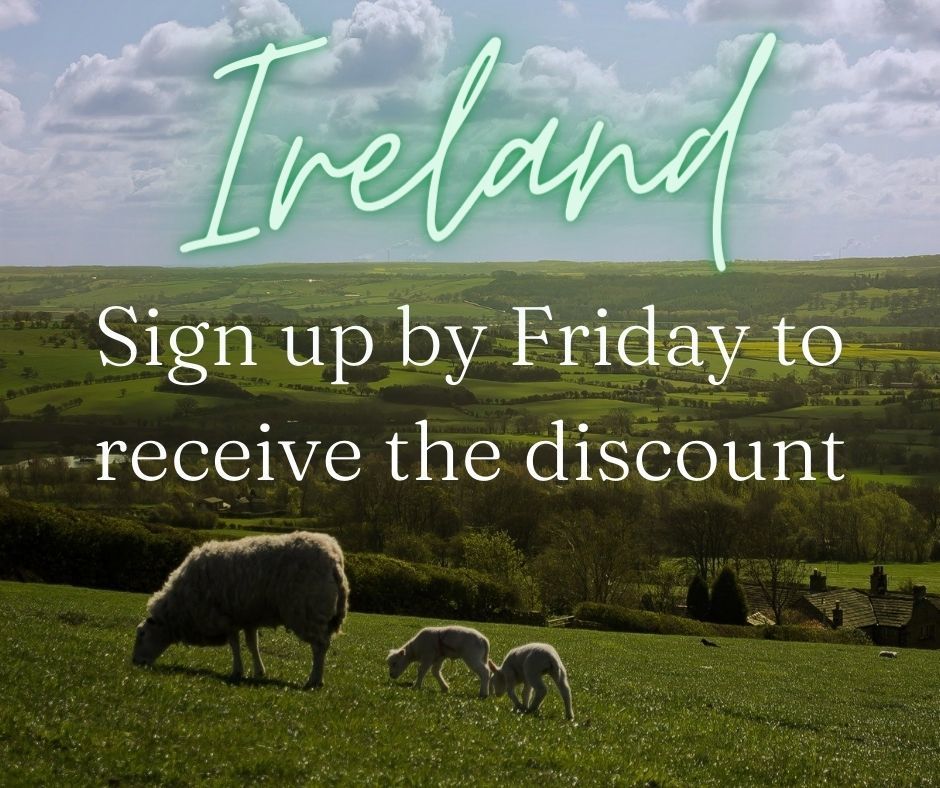 Change in Time!! Tomorrow's JV boys basketball game at Fulton will now start at 6:00 rather than at 5:30. The Varsity will follow the JV. #AFCathleticsandactivities