#AFCFFA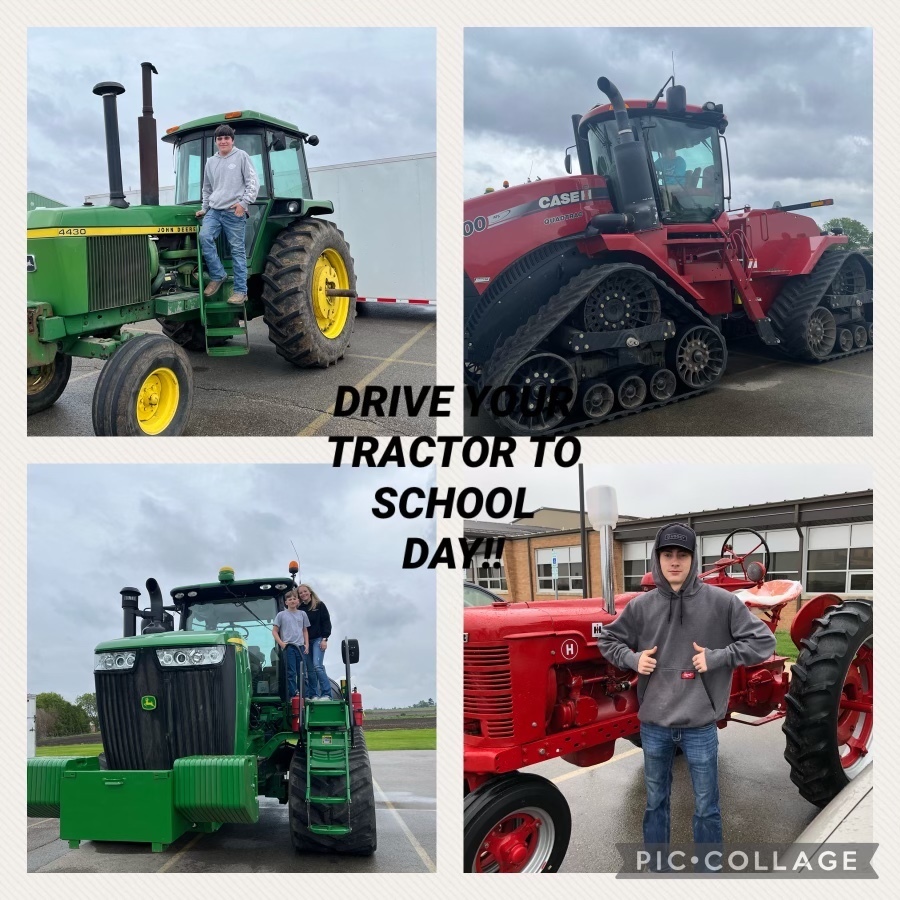 Attention AFCES Parents, Once again, the PTC will be providing the ES students with a McDonald's lunch on the last day of school. Today, your child should have brought home a form where you can indicate their choice for lunch that day. Please complete that form and return it by Friday, May 20th (this Friday). Thank you!

Please join us to welcome Mrs. Hurt as the new AFC Jr/Sr High Principal.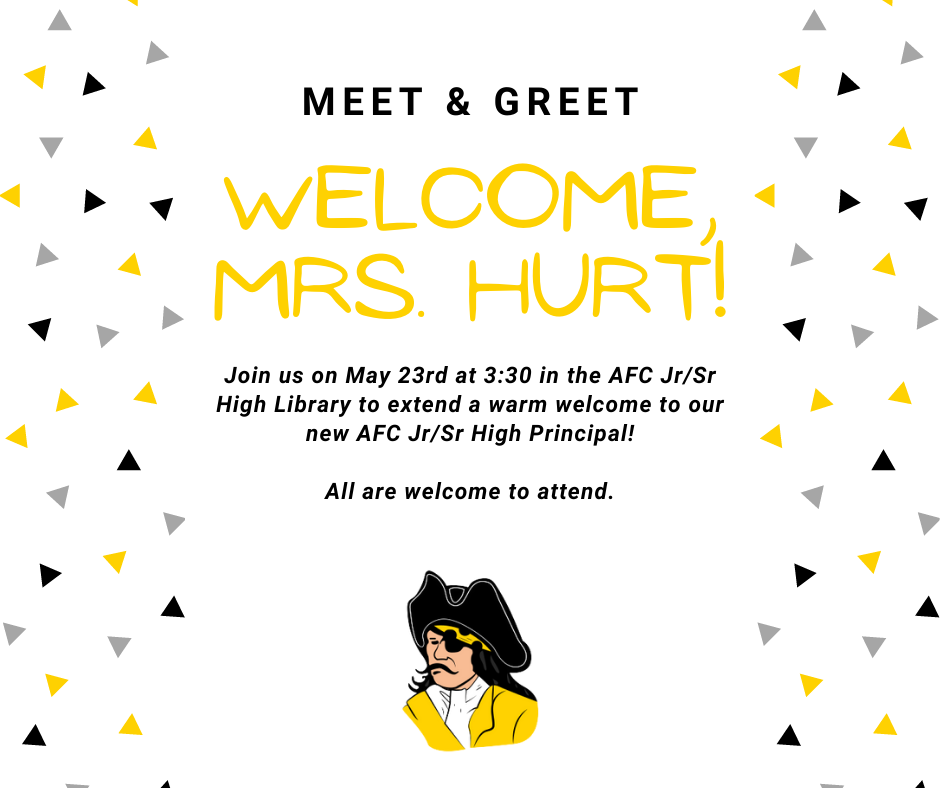 Parents of SENIORS: Students attending the trip to Great America need to be at the school by 8 AM. Any student walking in the graduation ceremony needs to be at practice on Friday at 8:30 AM. Please contact Mrs. Laura Coffman with questions.

Please see the attached flyer for information regarding a free computer from WACC!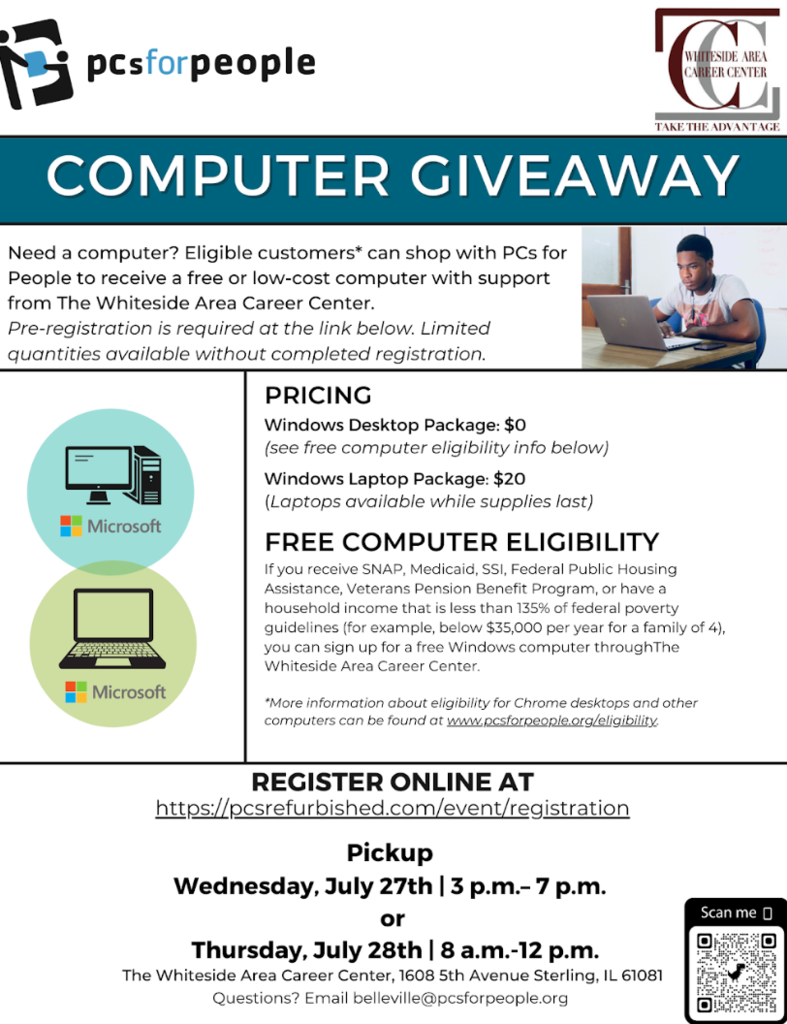 AFC wants to congratulate Coach Cissna on his 26 years of service to AFC baseball, 25 of them as the head coach. He started his coaching career as an assistant coach at Northern Illinois University and was able to end his regular season career coaching the AFC Raiders to a 12-2 win over Polo at Northern Illinois University's baseball field. What a perfect ending to a great career! You will be missed on the baseball field Coach Cissna! #AFCathleticsandactivities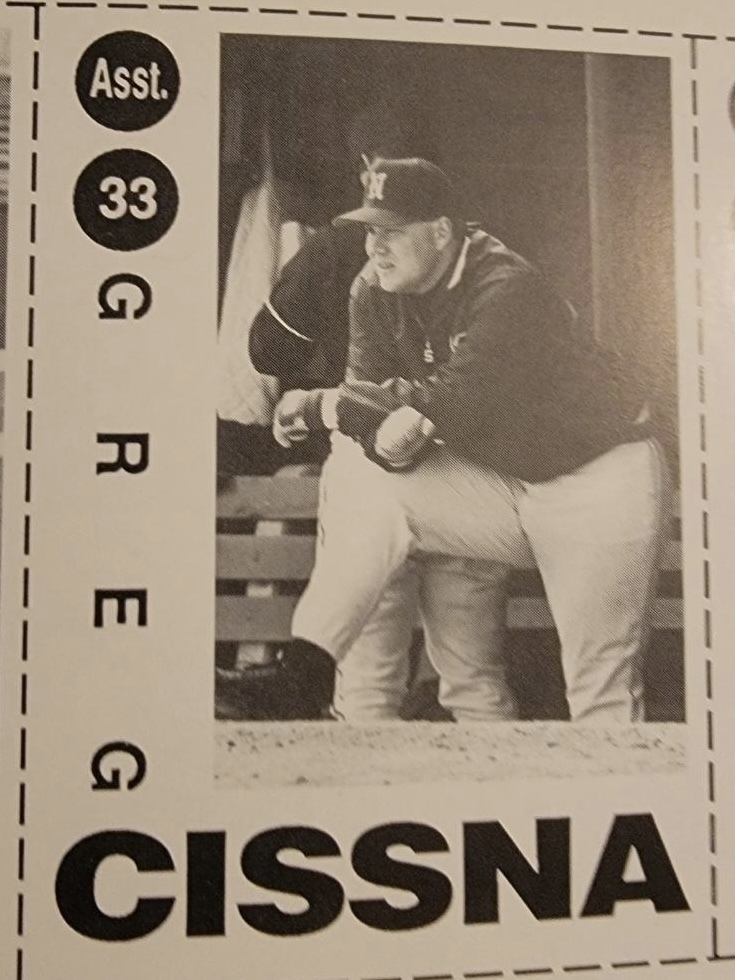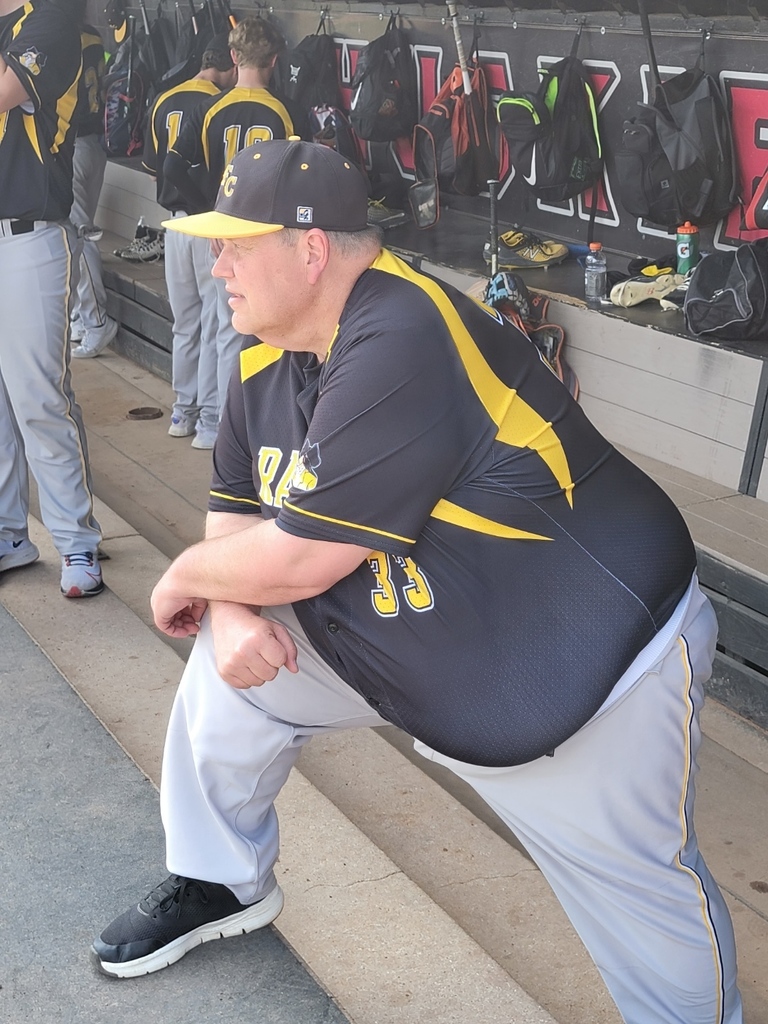 Regional Info: Softball plays at Kirkland-Hiawatha on Monday, May 16 at 4:30. Baseball plays Polo at home on Monday, May 16 at 4:30. #AFCathleticsandactivities

This is a family event open to all ages. Ages 0-4 are free when walking/running with an adult. Ages 5-18 are $10.00 and adults are $15.00. If you want a t-shirt, please return the registration form to your child's school before the end of the school day tomorrow. We hope to see you there!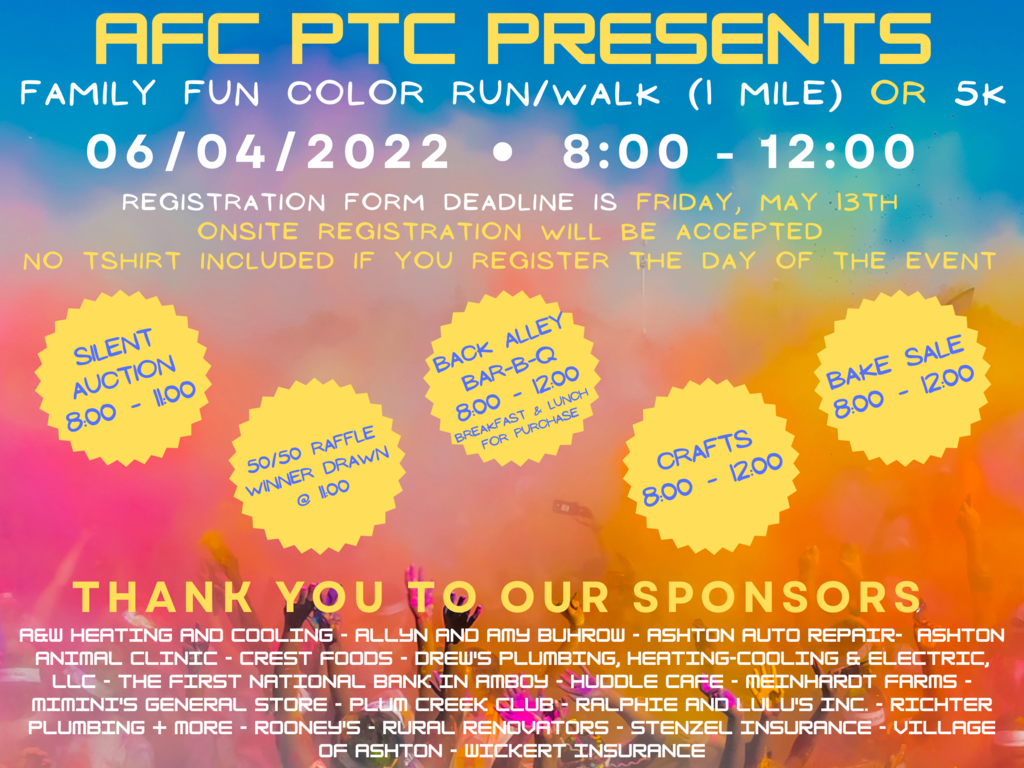 The high school baseball games will be played at Ralph McKinzie Field at Northern Illinois University. Varsity game begins at 4:30. The field is located on the northeast corner of the football field. To get to field, turn left onto Stadium Drive off of 38 coming from Rochelle. JV innings will follow the varsity game. #AFCathleticsandactivities

We are looking forward to honoring our seniors tonight at Honor's Night! We will be livestreaming the event on our Facebook page, so tune in at 7 pm if you're interested.

AFC CUSD #275 is hiring!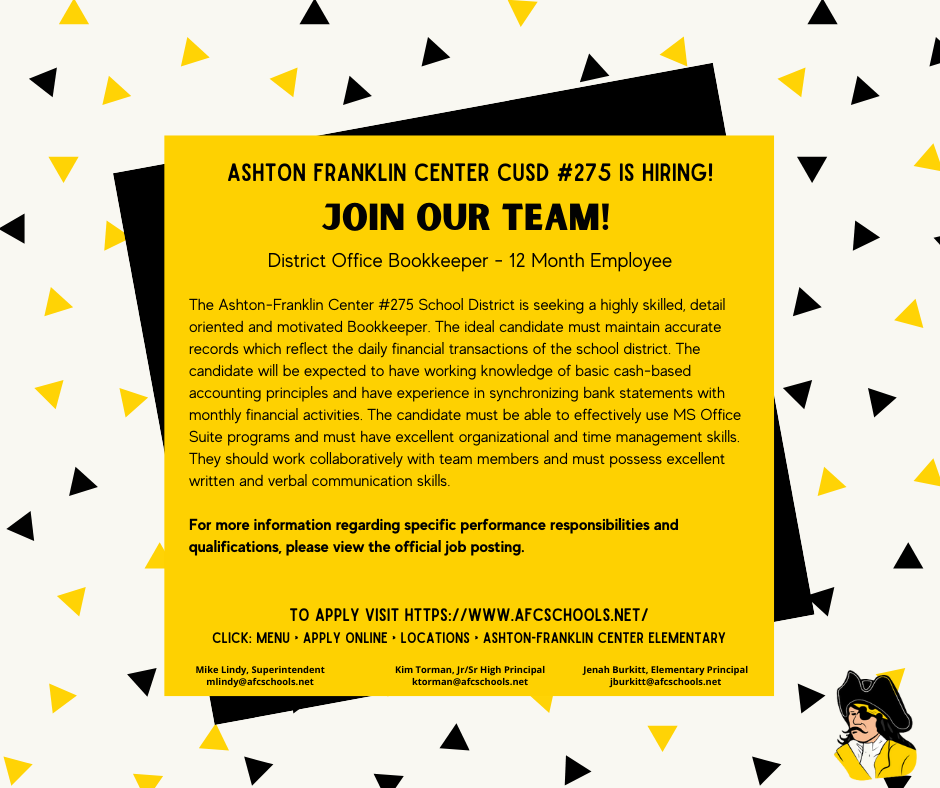 Congratulations to the recipients of the Illinois Principals Association Student Leadership Award. These students were honored at a leadership brunch in Dixon this morning. Congratulations, students! 6th Grade Recipients: Deseo Castillo and Kinnley Ross 12th Grade Recipients: Ellah Dorn and Mason Munroe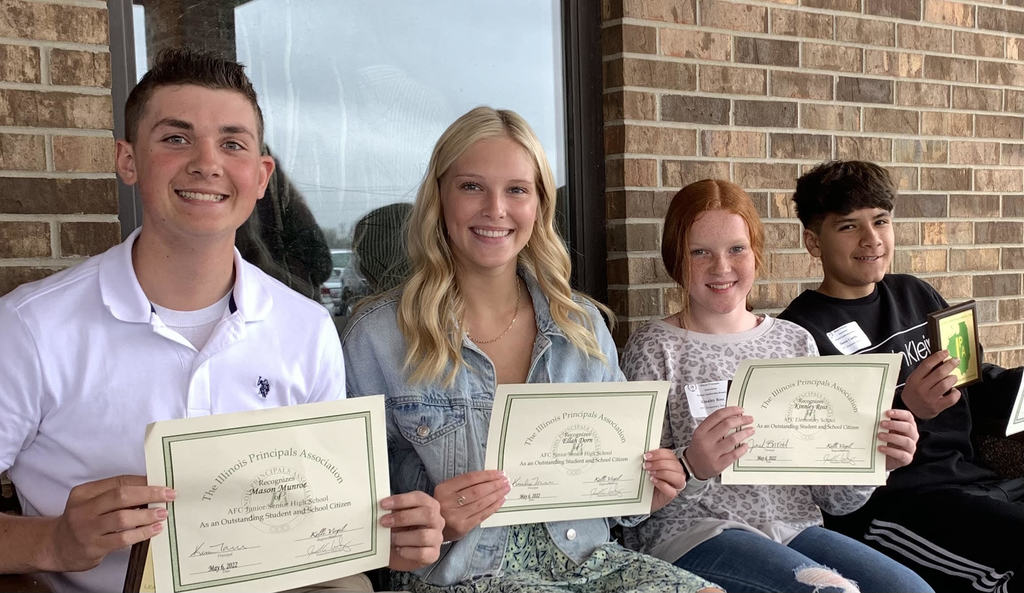 Tonight's baseball games have been postponed until next Thursday, May 12. Those games will now be played at NIU's baseball field. More info on that will be forthcoming. Senior night now is planned for Tuesday, May 10 immediately following the Aquin game. Apologies for the inconvenience with senior night being moved around, but Mother Nature just hasn't been real cooperative this spring. #AFCathleticsandactivities

The softball and baseball games in Polo will be played at Westside Park. Address is N Maple Ave., Polo. #AFCathleticsandactivities

The boys track meet at Pecatonica tonight has been canceled. #AFCathleticsandactivities

Softball and baseball games at Polo have been postponed. Softball will play a doubleheader tomorrow, May 4, at Polo and not have a home game on Thursday, May 5. Baseball will play a varsity/JV doubleheader at Polo tomorrow, May 4. Thursday's varstiy/JV doubleheader is still scheduled. Hopefully the weather will cooperate. #AFCathleticsandactivities

On Sunday a group of Art students rode the train into Chicago to visit the Art Institute and explore Millenium Park. It was a chilly day with a few tiny sprinkles but they saw a lot of great art, had plenty of Dunkin' and learned how easy and inexpensive it is to use the train to head downtown!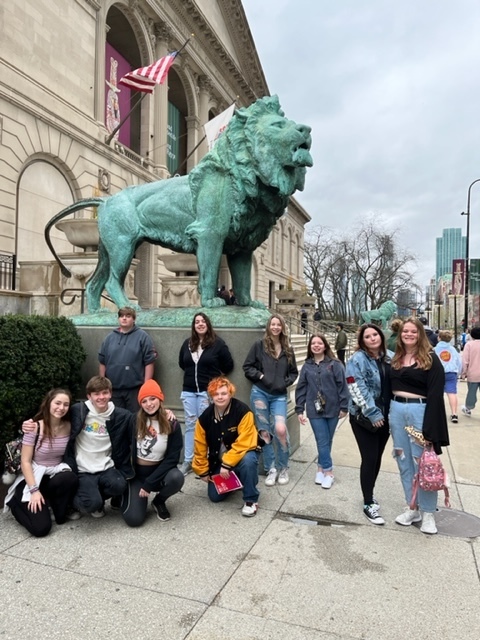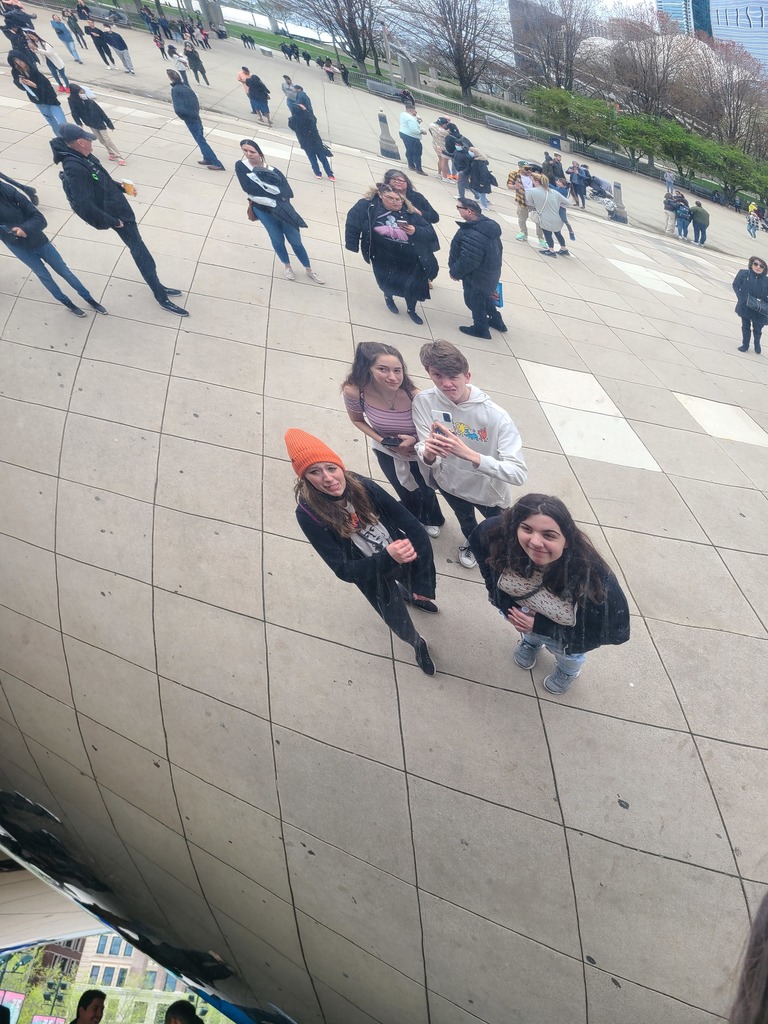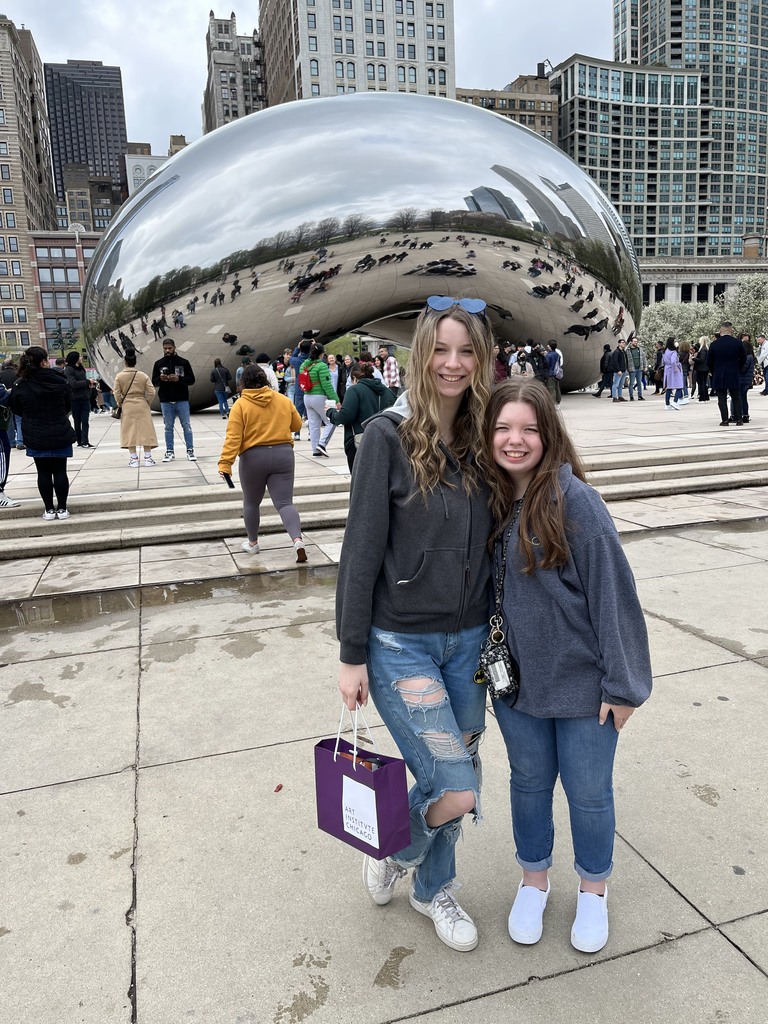 Coaches Needed for Fall Sports! AFC is looking for the following coaches for the Fall sports seasons: MS Football (2 coaches would be ideal) 7th Grade Volleyball If interested in, or have questions about either position, please email Traci Gittleson at
tgittleson@afcschools.net
. Would love to have these hired before the end of the school year. #AFCathleticsandactivities


Parents & Guardians, Please review the attached flyer regarding a summer learning opportunity for your child at Sauk Valley Community College. Students will be bringing home a brochure with more information.