Lunch on the Lawn - August 18th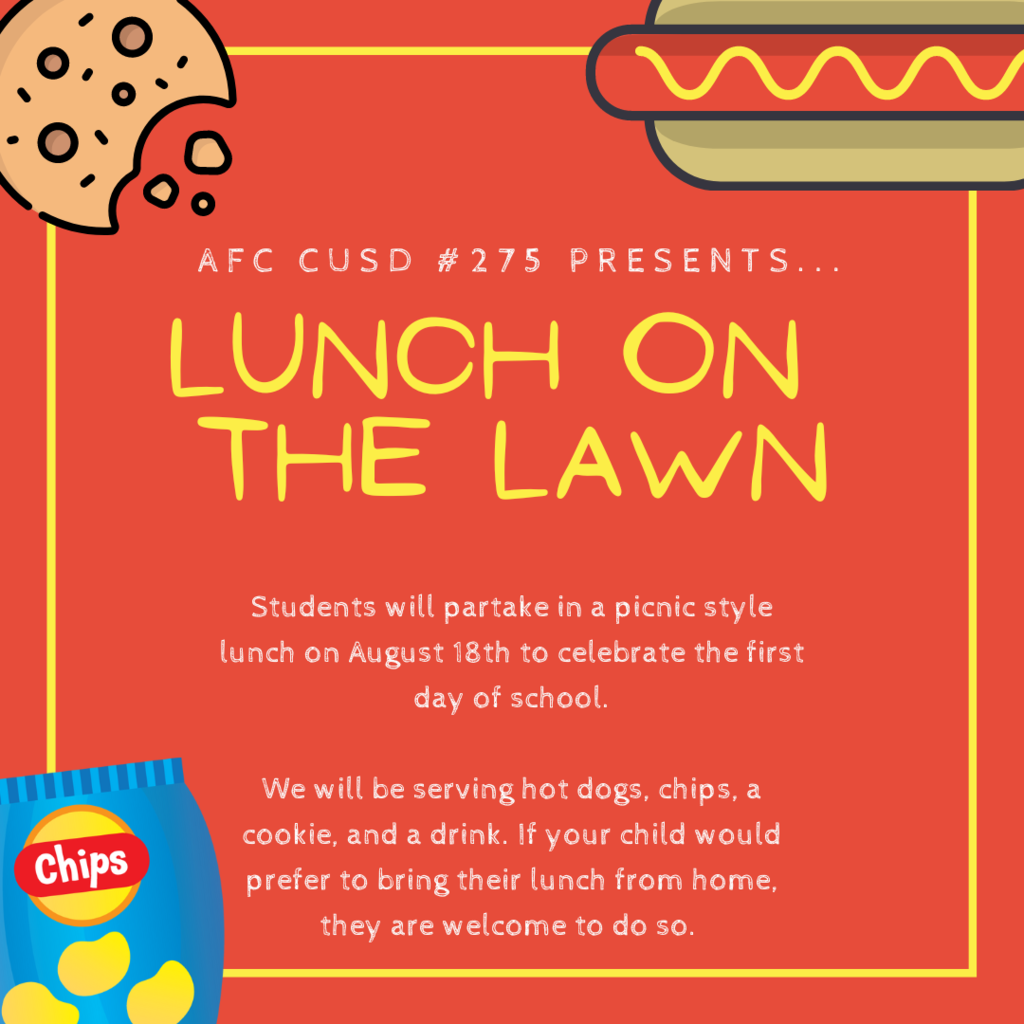 The August lunch menu for AFC Elementary School is attached below. As a reminder, the cost of lunch for K-6 students is $2.50 - milk is included in this cost. If you child brings a lunch from home or wants an extra milk, the cost for that is 25 cents.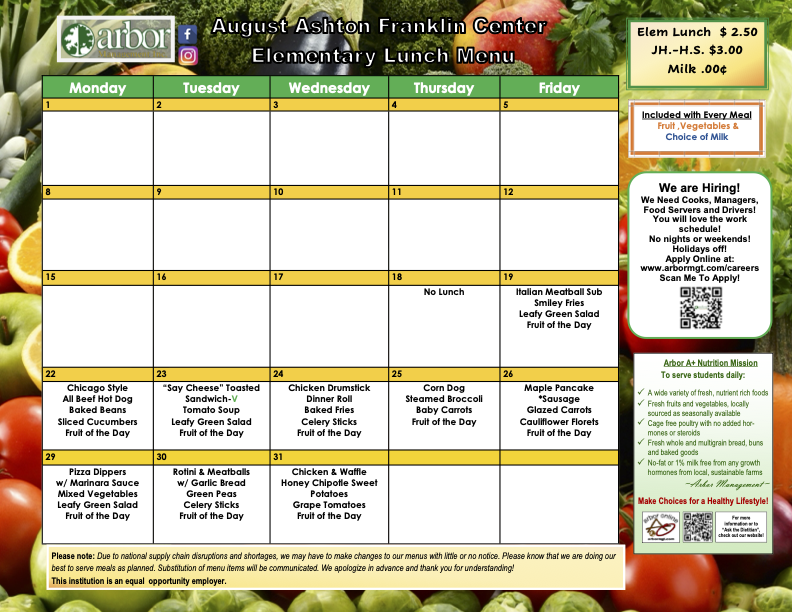 Welcome Back, AFC Elementary School Students & Families! Please click the link below for a special Back to School Newsletter.
https://www.smore.com/816qb

Dear AFC Families, Online registration began Wednesday, July 13th and will close on Thursday, August 18th. If you haven't done so already, please click on the link below to complete your student(s)' registration. Directions for registering your student on Skyward can be found in the link at the bottom of this message.
https://skyward.iscorp.com/scripts/wsisa.dll/WService=wseduashtonfranklinil/seplog01.w
New students incoming to the district will need to fill out paper forms and return those to the district office. Forms can be found at afcschools.net. If you have any questions pertaining to online registration, please email them to
afcskyward@afcschools.net
. Link to Registration directions:
https://5il.co/v990

Online registration is now open for Fall Sports. Parents of athletes participating in 6/7/8 VB, HS VB, HS FB, HS XC, or HS Golf need to register their son/daughter online. On afcschools.net, click on athletics tab, click on registration, and follow the directions. If you are new to the system, you will need to set up an account and will need your insurance info. If you have registered a student before, you should have an account and be able to make a few clicks in the correct spot. If you have questions, please e-mail Traci Gittleson at
tgittleson@afcschools.net
. #AFCathleticsandactivities

Here is a list of practice schedules for the Fall Sports Teams: 6th Grade VB: Start 8/15, 3:30-5:00 at ES. Will practice at same time daily. 7th Grade VB: Start 8/9, 3:00-5:00 in JH gym. Will practice 8/10 and 8/12 at same time with 8th grade. Further schedule will be given to girls at practice. 8th Grade VB: Start 8/8, 3:00-5:00 in JH gym. Will practice 8/10 and 8/12 at same time with 7th grade. Further schedule will be given to girls at practice. Freshman VB: Start 8/8, 5:00-7:00 in HS gym. Will practice daily at same time. JV/Var VB: Start 8/8, 6:00-8:00 in HS gym. Will practice daily at same time. HS FB: Start 8/8, 4:30-6:00 at FB field in Franklin Grove. HS Golf: Start 8/10, 4:00 at Shady Oaks CC in Amboy. Will practice daily except Tuesdays while Men's league is happening. HS XC: Start 8/8, 3;45 at Amboy HS. Will practice daily at same time. Online registration will open today for all Fall Sports. All students planning on participating in one of the above sports will need to register online. Stay Tuned! #AFCathleticsandactivities

Join me, Ms. Burkitt, for Popsicles with the Principal on Friday, August 12th at 2:00 PM. I really hope to see you there!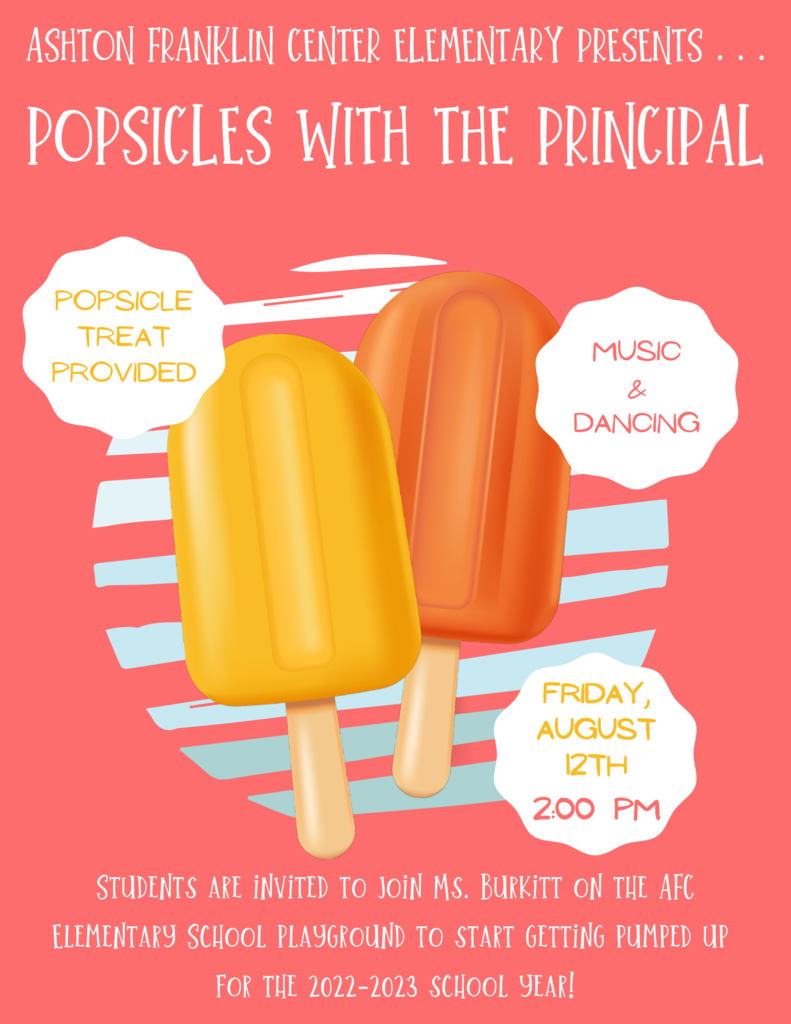 AFC FFA members came out in force to represent the chapter for the Section 2 Vo-Ag Fair. Excellent job, everyone! #AFCFFA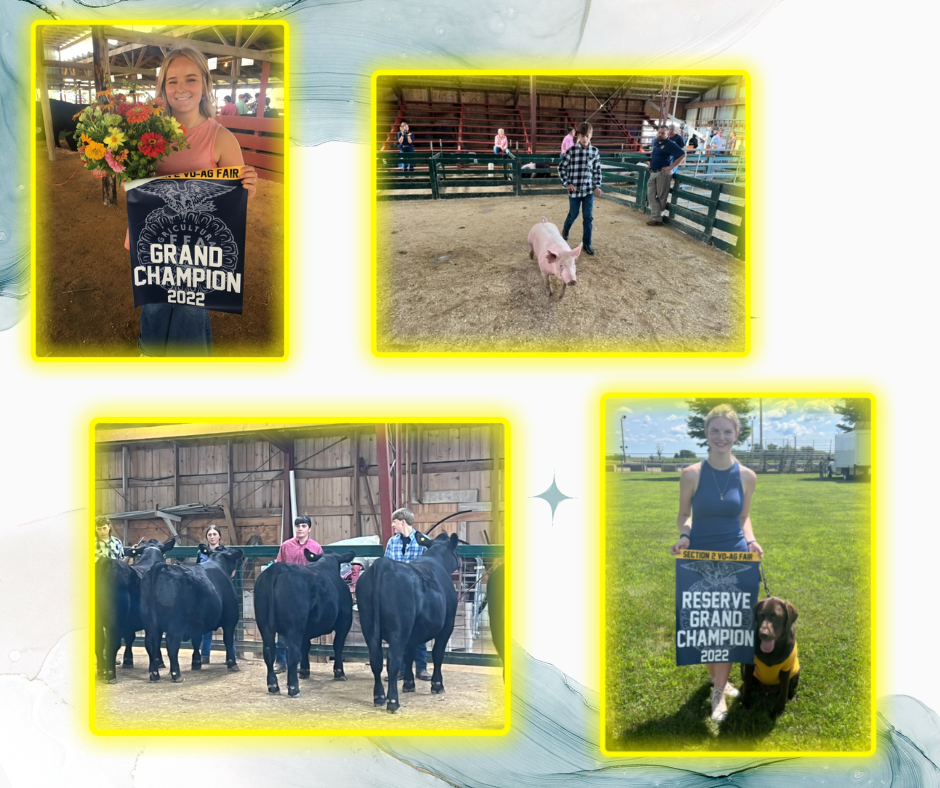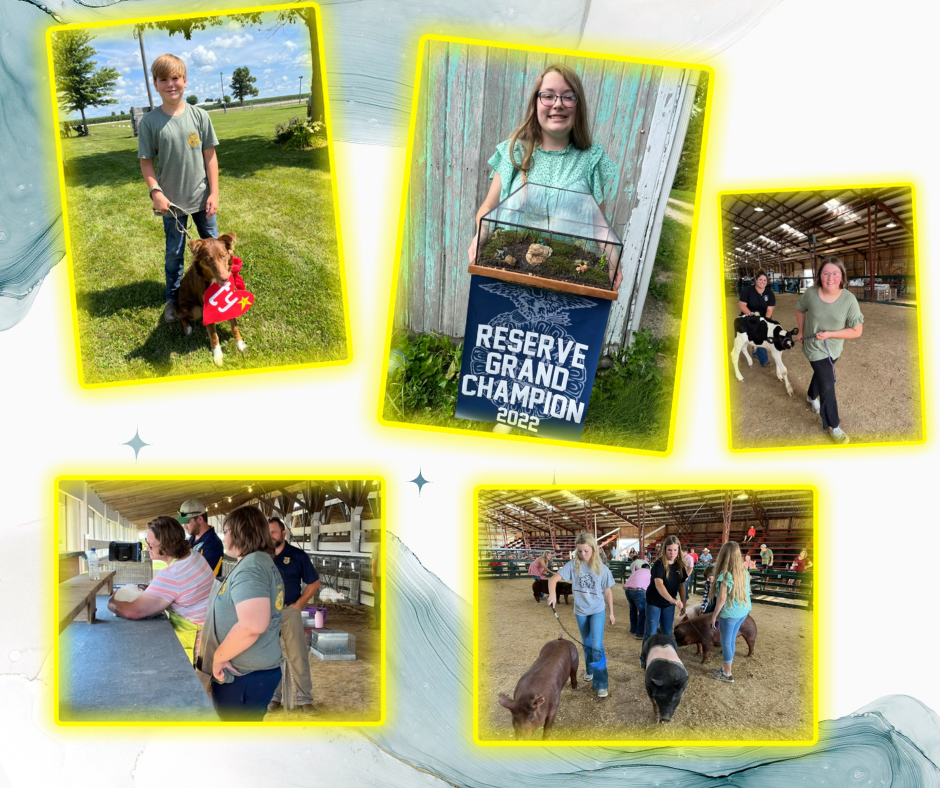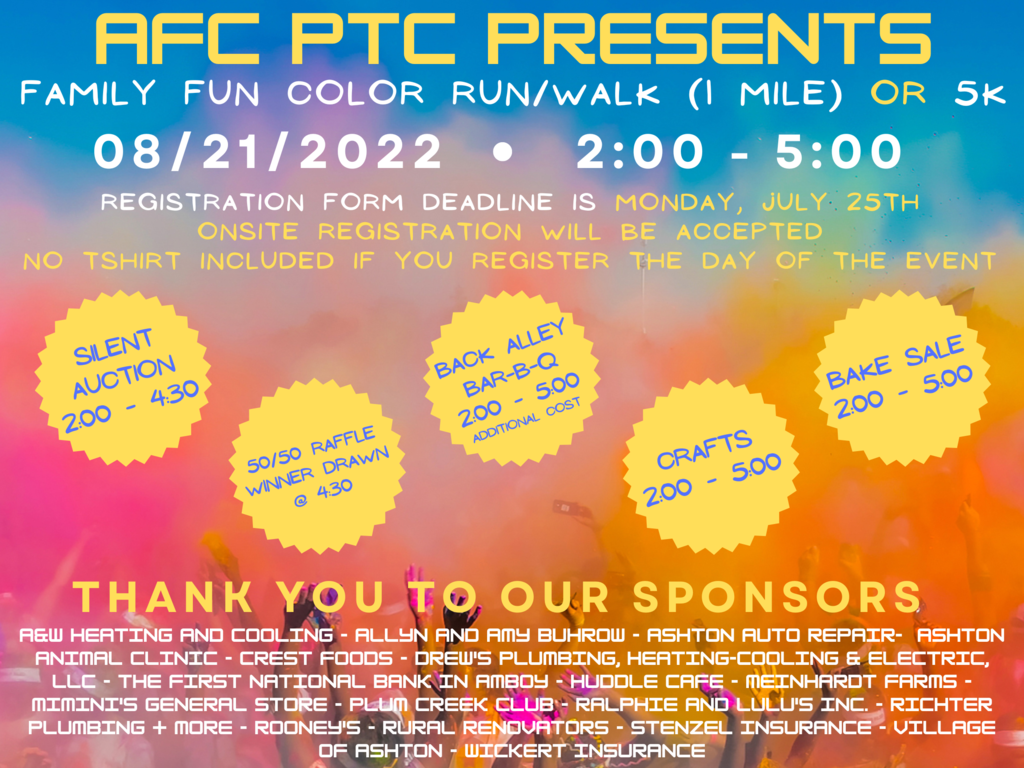 The AFC FFA is looking for vendors for our market - please join our supportive community! #AFCFFA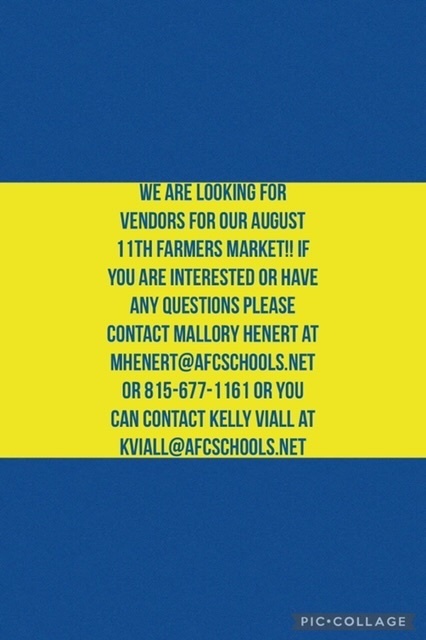 AFCES Families, We are extremely excited to announce that AFC Elementary School will be getting a brand new playground in the near future. The new playground will be installed with a combination of surfacing that includes mulch and rubber foam. The rubber foam will create an easy and accessible path to the new playground's two handicap accessible pieces of equipment. The attached plans for the playground remodel have been approved and are being made possible through the district's Sales Tax Revenue, the AFC PTC, and a generous donation from the Class of 1970.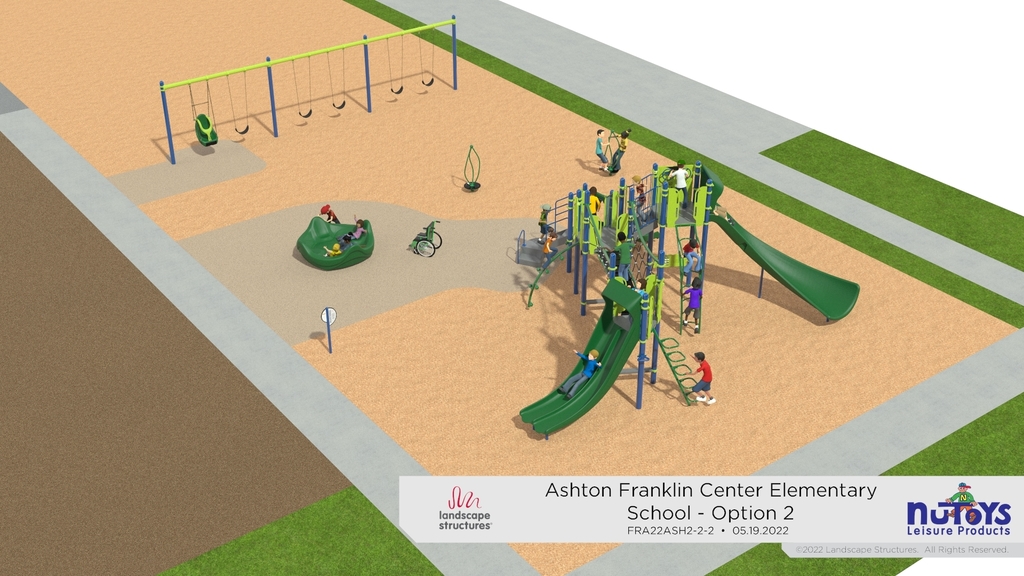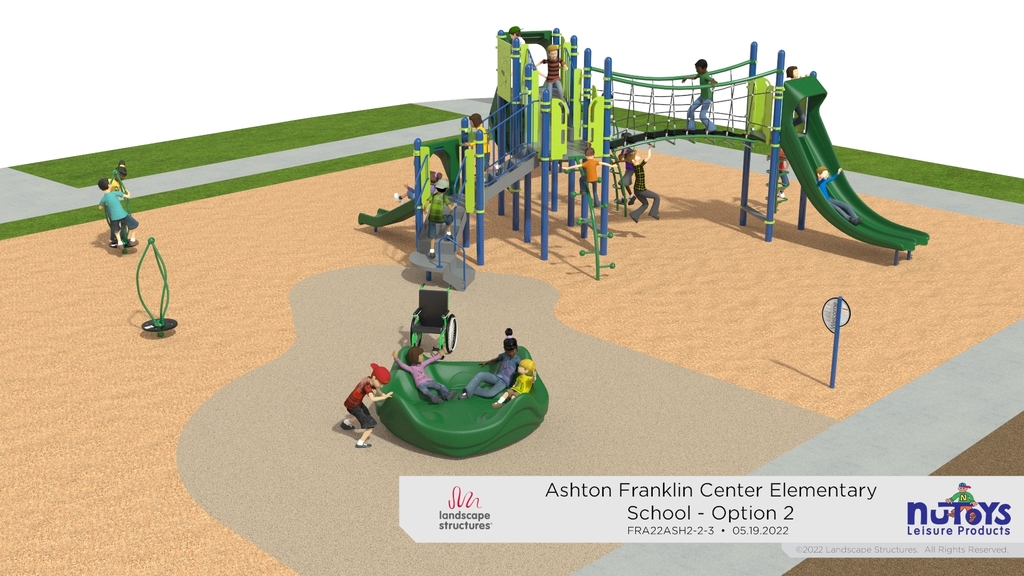 AFCES Families, Attached to this email you will find a copy of our K-6 school supply list for the 2022-2023 school year. This list was also sent home with students in their report card envelopes at the end of last school year. School supply kits that were ordered through School Kidz will be available for pick-up on August 6th from 8:00 - 12:00. Those unable to pick up that day can email
jburkitt@afcschools.net
to schedule a time the week of August 9th. Any kits that remain after August 12th will be given to the student's classroom teacher for the first day of school.

Additional Coaching Positions Open for 2022-2023 School Year: 7th Grade Boys Basketball (October-December) 8th Grade Boys Basketball (October-December) 7th Grade Girls Basketball (January-March) 8th Grade Girls Basketball (January-March) If interested, please contact Traci Gittleson at
tgittleson@afcschools.net
#AFCathleticsandactivities

Looking Ahead: AFC is looking for the following coaches for the upcoming school year: 6th Grade Boys Basketball JV Boys Basketball Assistant HS Boys Basketball 6th Grade Girls Basketball Assistant JV Baseball Assistant HS Softball If you have any questions or interest in any of above positions, contact Traci Gittleson at
tgittleson@afcschools.net
. #AFCathleticsandactivities

AFC will not be able to field a team for middle school football for the 2022-2023 school year. Students in grades 4-8 who wish to participate in football this Fall are encouraged to join Amboy Jr. Tackle. Jason Wittenauer is the contact person and can be reached at 815-980-7154. Their team camp begins Monday, July 25. #AFCathleticsandactivities

The market tomorrow is cancelled. If you had planned on coming out, please still come out and support our area businesses. Also, if you would like to be a vendor for upcoming markets, please contact Mallory Henert,
mhenert@afcschools.net
. #AFCFFA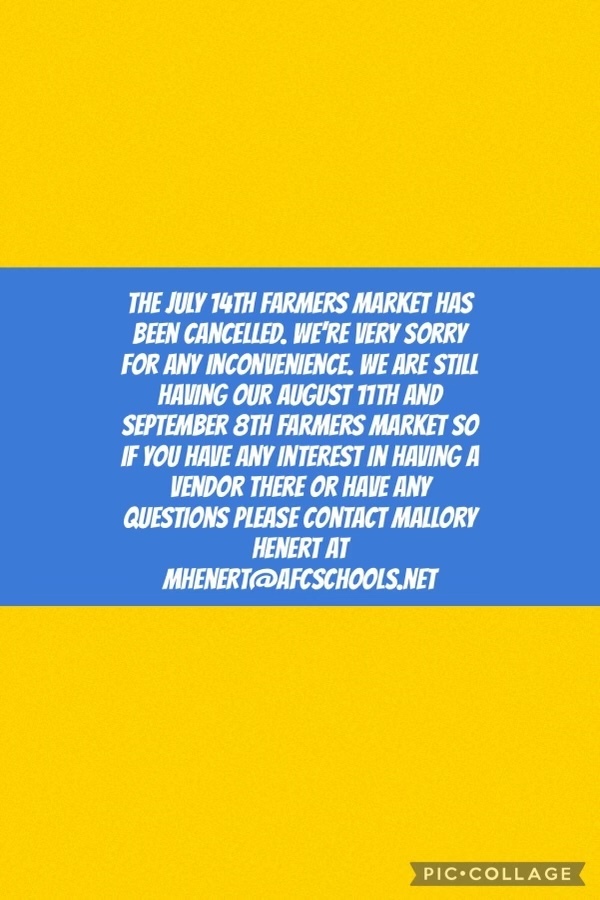 Join us for our 1st market of the season on Thursday!! #AFCFFA

The AFC FFA Hog Cooperative will have hogs going to market on Aug. 1 and Aug. 29. There are 15 hogs available. Please contact Mrs. Viall
kviall@afcschools.net
to reserve your pork or with any questions and help support our students! #AFCFFA